J.J. Abrams' 'Star Wars' Will 'Honor But Not Revere' the Old Movies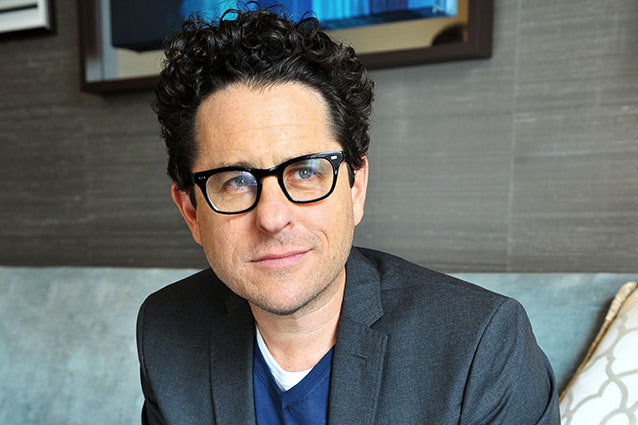 Ringing through our minds every day, along with queries about God and mortality and the human condition, is the million dollar question: where do we stand on J.J. Abrams as the director of the next Star Wars movie? At this point, we're as torn as the last guy to beat a Wookie at a game of dejarik. His recreations of the Spielberg spectrum in Super 8 was spirited but half-cocked. His second jab at the Roddenberry universe left us… flustered. So how will he fare with the realm of George Lucas? And is he approaching the project with the right attitude?
We're not sure about that either! Abrams' most recent ruminations about Star Wars VII only further muddle our feelings. Speaking to Deadline, Abrams delivered the following statement about how his project will tackle the near-holy material: "I think that the thing is so big and so massive to so many people that the key to moving forward is honoring but not revering what went before."
First off, let's break down exactly what that could mean, courtesy of our pals at Merriam Webster:
Honor: To Regard Or Treat With Admiration And Respect.
Revere: To Show Devoted Deferential Honor To.
Now that we've cleared up that ambiguity altogether, we can surmise how the maxim will take form in the newest Far, Far Away chapter: probably a lot like it did in Star Trek. Abrams might offer his share of nods to the Original Trilogy, tossing in a few in-jokes and expanding on some well-worn character arcs. But mostly, Episode VII should be a new breed — a different story told with familiar characters. It could be a good movie, a great movie even. But we're weary to assume that Abrams is going to deliver, or even intend to deliver, a true-to-form  Star Wars picture.
So what's your angle, Abrams? What exactly is your endgame in the collection and recreation of every sweeping science fiction and fantasy franchise in American history? Are you yourself of another galaxy? Have you traveled to Earth, determined all of our most influential voices (Lucas, Roddenberry, Spielberg), and reshaped their material in order to brainwash the masses into succumbing to your new world order?
It almost worked. You grabbed us with Felicity. You kept us with Lost. But then you had to go and muck up Into Darkness. So close.
Follow Michael Arbeiter on Twitter @MichaelArbeiter | Follow hollywood.com on Twitter @hollywood_com
More:
Jonathan Rhys Meyers in 'Star Wars VII'?
20 Really Weird Things in 'Star Wars'
'Star Wars' to Be Translated Into Native American Language
---
From Our Partners


Stars Pose Naked for 'Allure' (Celebuzz)


Let's Translate Walter White, Taylor Swift and More into Dothraki (Vulture)