J.K. Rowling Announces New Film Set in Harry Potter Universe, Fans Cry Tears of Joy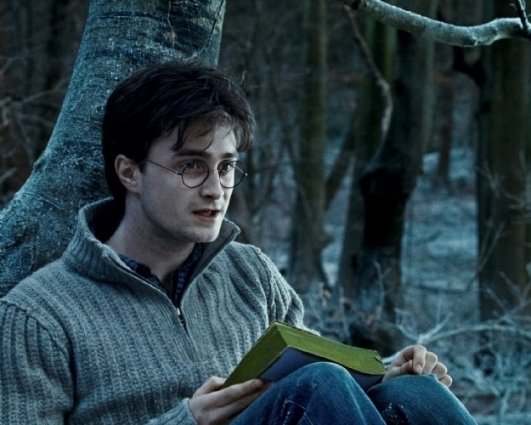 Hollywood.com Staff/Syndicated by: Warner Bros.
Break out the Butterbeer and pass around some chocolate frogs, Harry Potter fans: it's time to celebrate. J.K. Rowling has announced that she will work with Warner Bros. on a new film series set in the Wizarding World. (No, it's not that Marauders backstory you've been petitioning for.) Based on the textbook Fantastic Beasts and Where to Find Them, the films will follow Newt Scamander, a famed magizoologist and a favorite of Rowling's. The film's script will be written by Rowling herself. 
In a statement on her Facebook page, she said, "It all started when Warner Bros. came to me with the suggestion of turning 'Fantastic Beasts and Where to Find Them' into a film. I thought it was a fun idea, but the idea of seeing Newt Scamander, the supposed author of 'Fantastic Beasts,' realized by another writer was difficult. Having lived for so long in my fictional universe, I feel very protective of it and I already knew a lot about Newt. As hard-core Harry Potter fans will know, I liked him so much that I even married his grandson, Rolf, to one of my favourite characters from the Harry Potter series, Luna Lovegood."
Unfortunately, Harry, Ron, and Hermione will not be making an appearance in the series, which will be set seventy years before their time at Hogwarts. The film is "neither a prequel nor a sequel," but rather a way for Rowling to further expand the universe she created. And that expanded universe will take us all the way across the ocean to New York. That's right: the whole thing will kick off in America. 
There's no doubt that the films will do well — Potter remains the biggest movie franchise of all time — but it will be interesting to see the fan reaction once all the hysteria dies down. Scamander isn't a particularly well-known character, and there's no telling yet what kind of tone the film will take on, but centering the films around such an obscure character is the best way for Rowling to please both herself and her millions of loyal fans. There's less pressure on her here than there would be with a character who is a fan-favorite, but she still gets to play in her universe, and everyone gets more Potter, so it's a win-win-win. 
Now, all that's left for Potterheads to do is wait. Hey, at least you're not in Azkaban. 
More: 
Emma Watson to Star and Produce in New Franchise
Watch Daniel Radcliffe in the 'Kill Your Darlings' Trailer
Is Jamie Campbell-Bower the Secret to 'Harry Potter', 'Twilight' Success?
---
From Our Partners:


A Complete History Of Twerking (1993-2013) (Vh1)


15 Stars Share Secrets of their Sex Lives (Celebuzz)