Joaquin Phoenix Returns: Long-Awaited 'The Master' Looks Terrifying — TRAILER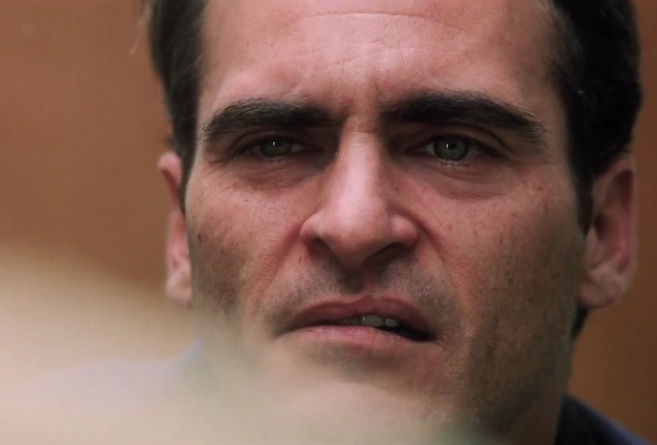 During Joaquin Phoenix's "crazy period," where the actor grew out a scraggily beard and spoke like Mumbles from Dick Tracy, many people questioned if the actor had a future. Even after the revelation that the whole thing was a Borat-like stunt for his celebrity dissection movie I'm Still Here, eyebrows were raised over whether Phoenix could bounce back to his promising career as one of Hollywood's great actors. With the arrival of the first trailer for The Master, there's little question. Phoenix looks absolutely unhinged — but with all the makings of a year's best performance.
The Master is the latest from Paul Thomas Anderson, a director considered one of the greats with only a short list of films to his names (including Boogie Nights, Magnolia and There Will Be Blood). The movie costars Philip Seymour Hoffman and Amy Adams, and centers on the leader of a faith-based organization that begins to catch on in the 1950s (early rumors pegged it as a satire of Scientology). The first glimpse of the movie doesn't clue us in to too much of the plot, but Phoenix's wild character combined with an unsettling mood is reminiscent of the fear confidently struck by Anderson in There Will Be Blood. A horror film of the human sort.
Check out the first trailer for The Master which is slotted to hit theaters October 12, 2012.
Follow Matt Patches on Twitter @misterpatches
More:
Legendary Directors & Their Disciples
'Hunger Games' Wes Bentley Inspires Movie's Wildest Beards
Exclusive: Amy Adams on 'The Muppets' and Her 'Fighter' Musical Ambitions
[Photo Credit: The Weinstein Company ]