'Joe' Gives Nicolas Cage a Beard, So Now He Looks Even Crazier — PIC
In his 30 plus years as a big screen actor, Nicolas Cage has tackled a wide variety of roles. He's embodied the clean-shaven good guy, the mustachioed degenerate, the stubbly antihero, the goateed action hero… okay, yes, we're really only talking about his facial hair. And although the whiskers of Cage have taken form in a number of ways that would call envy from mortal men, the actor has never truly grown out a full-on beard for a movie. Until now.
RELATED: Hayden Christensen, Your Beard Is Bad: Let These Celebs Show You How It's Done
The first image for Joe, the David Gordon Green drama that casts Cage as an ex-con father figure to a troubled young boy, has released, exhibiting a pioneering of the star's foray into bearded glory. Unnerving, hypnotic, provocative, otherworldly… everything we might have expected. And if the follicular majesty in the image isn't enough to convince you that such a feat has never before been braved, check below for our breakdown of Cage's big screen facial hair frenzies.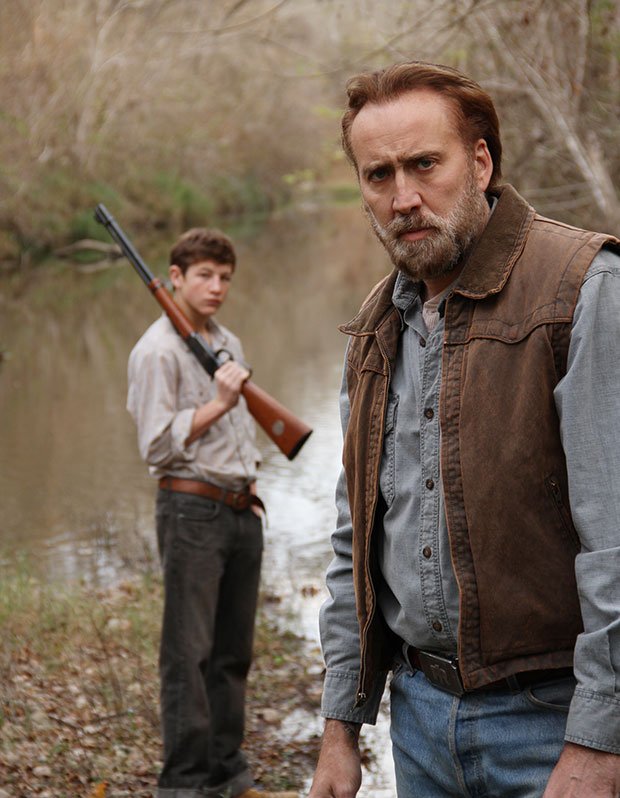 Moustache
The Cotton Club
Raising Arizona Deadfall World Trade Center Kick-Ass The Sorcerer's Apprentice Sonny
Goatee
Kiss of Death
Season of the Witch Drive Angry Seeking Justice
RELATED: 12 Worst Beards Ever Caught on Film
Stubble
Birdy
Moonstruck Tempo di uccidere Amos & Andrew Con Air Bringing Out the Dead Windtalkers
Van Dyke
Zandalee
Fu Man Chu
Grindhouse
Bear Suit
The Wicker Man
---
You Might Also Like:

Stars Who Changed Their Look

Who Wore This Crazy Hat?