'John Carter's Andrew Stanton: Animation Isn't Different Than Live-Action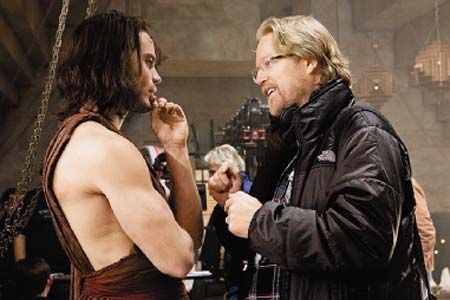 Director Andrew Stanton (Finding Nemo, Wall-E) doesn't want you to get too hung up on the differences between his past work and his latest movie, John Carter. To Stanton, whether you're working with computer generated fish or live-action humans battling motion capture aliens, it's all the same: telling great stories.
As a head honcho at Pixar, Stanton has been influential in the evolution of animation and raising the bar in Hollywood storytelling. He's passionate, clever and understands how movies work—any movies. I sat down with the director to talk John Carter, how the film owns its sci-fi roots, casting the perfect leads (in this case, Taylor Kitsch and Lynn Collins) and the blurring line between animation and live-action.
Contact Matt Patches directly on Twitter @misterpatches and remember to follow @Hollywood_com!