John Cusack Has Come a Long Way in New 'The Raven' Poster
I think John Cusack really took Chuck Klosterman's words to heart. The former archetypal dreamboat of the American big screen has taken to playing death row inmates, washed up misanthropes, and the artist with the darkest, most sinister connotations in our nation's history: Edgar Allan Poe. Sure, Cusack plays a heroic Poe in the upcoming film The Raven, wherein the poet embarks on a quest to find and stop a killer who was inspired by his own writing. But the menacing glare, the deadly overtones, the scraggly self-grooming…let's just say, I don't think we'll be seeing him holding a stereo outside of Virginia Clemm's window.
Still, The Raven captivates. Cusack, a promising collection of costars including Alice Eve, Brendan Gleeson, and Luke Evans, director James McTeigue (V for Vendetta and Ninja Assassin), and a writing team that includes a woman whose last name is Shakespeare promise nothing but the best. The story is an interesting take on an interesting man, whose works have persisted as iconic American reading.
The Raven opens Apr. 27.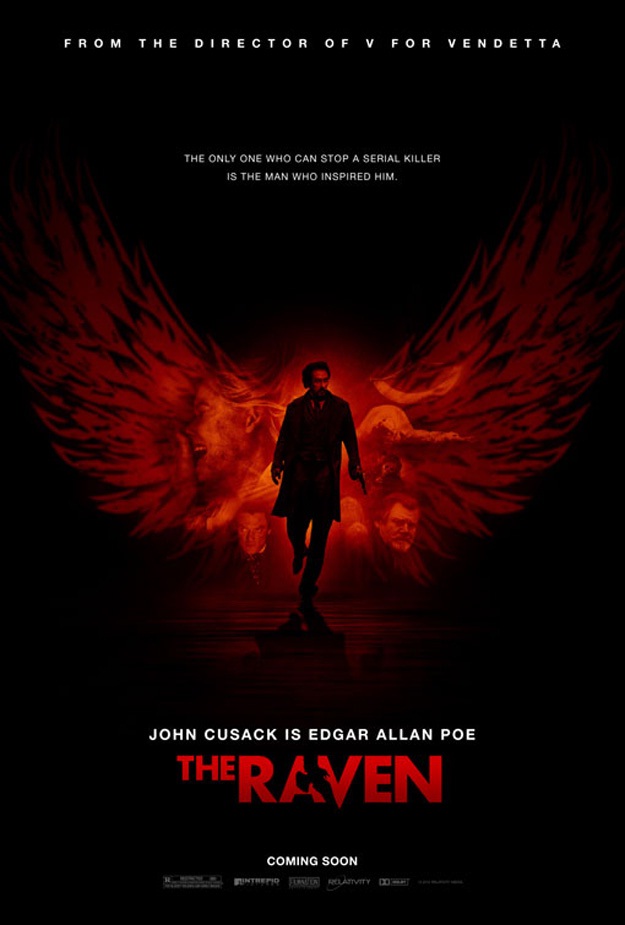 Source: EW