Johnny Depp: Hollywood's Hunter S. Thompson Authority

You may know Hunter S. Thompson as a drug fiend. Or a pervert. Or a hero. Or a drunk. Or a great writer. Or a gun enthusiast. Or an extreme leftist. Or maybe even as a friend of Jimmy Buffett. But no matter which descriptor you land on, it's not a complete picture of the Thompson legend. He was, and continues to be, a deep well of intrigue. It's no wonder that a man with such a wealth of stories – especially stories in the vein of his own brand of Gonzo journalism – is consistently sought as a subject on film. But at the same time, it's that wealth that makes it almost impossible to capture a comprehensive representation, though one man seems to have the art of HST down to a science.
It's fairly easy to see that Johnny Depp is hands-down the best portrayer of Thompson out there, but that's not to say there haven't been other valiant attempts; the most notable of which was an undertaking by funny man Bill Murray. In 1980, Murray attempted to fill those infamous aviator sunglasses in a little film called Where the Buffalo Roam. It was based on Thompson's own writing from works like The Great Shark Hunt, Fear and Loathing on the Campaign Trail '72 and Fear and Loathing in Las Vegas, with an emphasis on an obituary Thompson wrote for his cohort, attorney and activist Oscar Zeta Acosta called "The Banshee Screams for Buffalo Meat." The film follows very loosely the way in which Thompson rose to fame while delving into his relationship with Acosta (Peter Boyle). While the real Thompson served as "executive consultant" on the film, Where the Buffalo Roam is a bit of a cartoonish depiction of the beloved writer. Not that there aren't elements of Thompson that are comical and food for a film like this, but the film itself only scratched the surface.

Aside from other iterations like Doonsbury's Uncle Duke – who was so dedicated a representation of Thompson that his character left the Doonsbury world the same way HST left ours –Depp is the only actor who's been brave enough to throw his whole being into filling those large, complex shoes. And he's done it not once or twice, but four separate times. And each time he does it, we see a different facet of Thompson. First – and most famously – Depp starred as Duke, the protagonist and Thompson's persona in the Terry Gilliam film adaptation of Fear and Loathing in Las Vegas. It's a part that almost went to other actors like Jack Nicholson, John Malkovich and even John Cusack before it landed in Depp's lap, but it's a role that seemed to be almost tailored for him.
In preparation, Depp spent four months living in the basement of Thompson's famous Owl Farm, reading his notes, studying his mannerisms and getting perhaps the most important feature of all: Thompson's stamp of approval. Depp donned Thompson's own clothing in the film and displayed the fruit of all his studying: the closest replica of Thompson on film that wasn't actually Thompson himself. He gives the same manic weight to the script that Thompson's words evoke as one reads the mind-bending tale. Depp delivers the Thompson fans of his novels always hoped they'd get to see one day – of course the real HST does make a cameo in the film as well.

But Depp's journey into Thompson's world proved fruitful again. After his death, Gonzo: The Life and Work of Dr. Hunter S. Thompson went into the works. While it's a documentary, Depp once again lent his ability to channel the good doctor to the film, adding an eerie, but all too real layer to Thompson's life story. While friends, family, colleagues – if you can call people like the Hells Angels colleagues – tell of their experiences with the legendary writer, Depp provides a deeper connection by reading excerpts from his books and notes in his perfected HST murmur.
Then comes the moment Depp takes all he's learned about Thompson and uses it to fuel another character: Rango. From the classic Hawaiian shirt to a physique that looks like he stepped right out of a Ralph Steadman drawing onto the screen, Rango is a visual homage to Thompson at the very least. Of course, there's also the moment in which Rango actually has a run-in with two men driving a "Red Shark" and looking suspiciously like Duke and Dr. Gonzo from Fear and Loathing. Add in the existential, seemingly drug-induced (though it's a kids' movie so it's just dehydration-induced) trek across the highway and through the desert towards the end of the film and you've got a character laced with HST. Of course, only Depp, after forging a friendship with Thompson, has the authority in Hollywood to get away with such homages – and he does it so lovingly and accurately, you'd be hard-pressed to find someone who'd complain too zealously.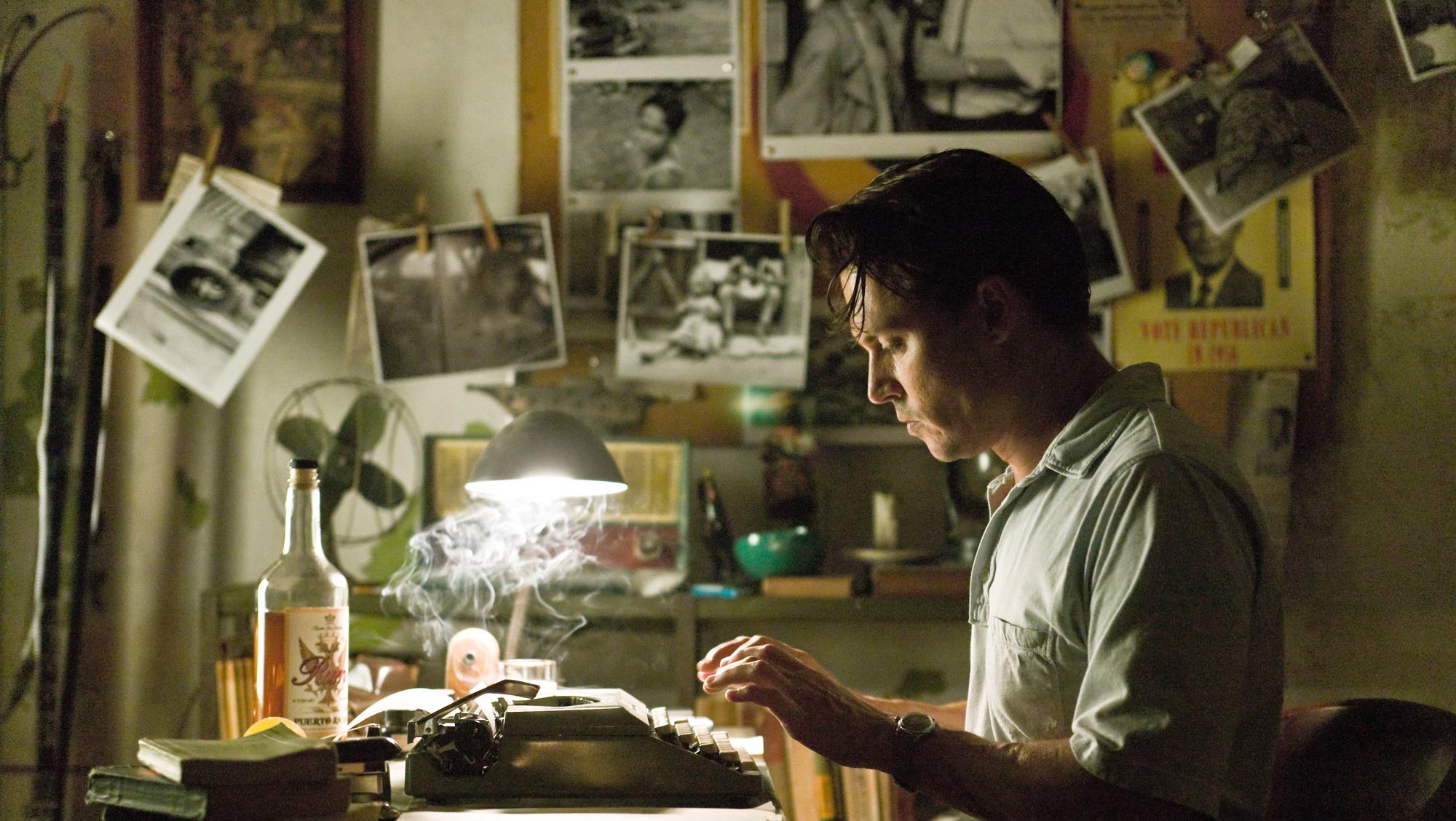 Of course, that unshakable right to portray his late friend on film made him the only choice for the long-awaited adaptation of Thompson's most fictionalized novel, The Rum Diary. He stars as Paul Kemp, a thinly veiled iteration of Thompson's young self, as he moves to Puerto Rico to write for a newspaper – much like Thompson did in 1960. At this point, we're so familiar with Depp's ability to deliver our beloved Thompson on film, it's not even remarkable anymore. The minute he opens his mouth to speak as Paul Kemp, we're already onboard – we know he's got this. Besides, he's the reason any of us even know The Rum Diary. It was Depp who found the manuscript while living with HST in preparation for Fear and Loathing in Las Vegas and urged him to publish it – and of course, Depp later ushered it to Hollywood and here we are. In a way, with The Rum Diary, Depp comes full circle.
Thompson will continue to intrigue writers and literary enthusiasts for years to come, so I'm sure that the representations we've seen on screen won't be the last, but I'll bet we'll never see anything that expresses the fervent, respectful veneration of the representations Depp has delivered. And as a longtime Thompson fan and a longtime Depp fan, that's perfectly alright with me.