Johnny Depp-Produced 'Rex Mundi' Grabs 'Tron: Legacy' Co-Writers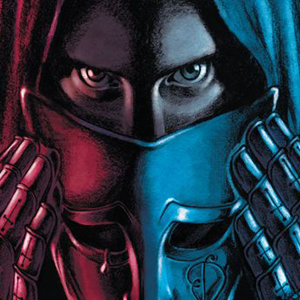 Writers Brian Klugman and Lee Sternthal — the dudes who partially handled the screenplay for Tron: Legacy — have been hired by Warner Bros. to write Rex Mundi, an adaptation of the lauded graphic novel to-be produced by Johnny Depp and his company Infinitum Nihil. Currently, the duo is writing and directing The Words, an indie-film starring Bradley Cooper where he plays a writer who's not on an illegal drug that turns him superhuman, but one who plagiarizes stuff instead.
Anyway, created by Arvid Nelsen and Eric Johnson, Rex Mundi takes place in an alternate, magic-filled Europe in 1933 when the Protestant Reformation was halted by the Catholic Church. The story centers on a pathologist who investigates the suspicious death of the priest who found him as an orphan which, as most alternate universe stories dealing with religion do, results in a quest for the Holy Grail. The comic was first published fairly recently in 2003.
Considering the plot holes in Tron: Legacy were about as wide and vapid as The Grid itself, we can't help but question the idea of Klugman and Sternthal writing another film in a related genre. But then again, maybe we can fault Tron's emptiness on Garrett Hedlund, who as far as we know hasn't yet to give an emotional response to anything in his life.
Source: The Hollywood Reporter