Johnny Depp's Hunter S. Thompson Film 'The Rum Diary' Gets October Release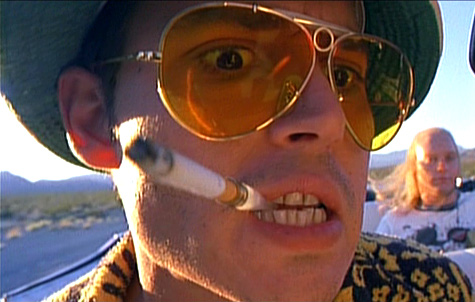 After a ridiculous amount of limbo, The Rum Diary finally found a home: FilmDistrict will release the Johnny Depp film based on Hunter S. Thompson's novel this year on October 28.
Unlike a previous adaption of a well-known Thompson novel, Fear and Loathing in Las Vegas, Depp doesn't play Thompson himself but rather a fictional character named Paul Kemp, a journalist who moves to Puerto Rico where he meets an American woman (Amber Heard) and her shady developer fiancee (Aaron Eckhart). As you can imagine, and because it has that whole Hunter S. Thompson connection, there's a significant amount of drinking involved in the characters' lives. Oh yeah and, you know, it's called The Rum Diary.
Source: The Wrap