What Kind of Jon Favreau Movie Will Jon Favreau's 'The Jungle Book' Be?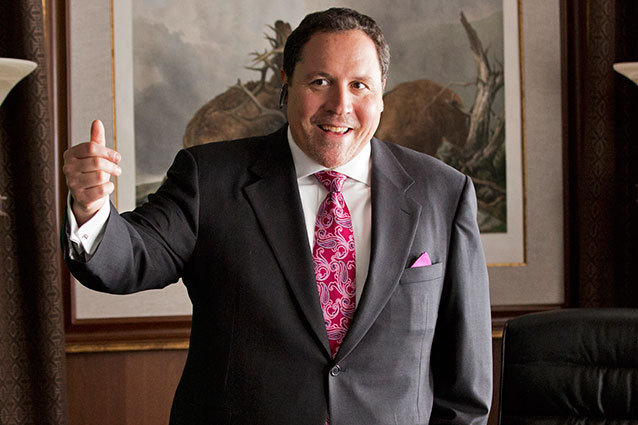 Universal
Things are about to get a little bit wild. Director Jon Favreau of Iron Man fame is being tapped to helm a live-action adaptation of The Jungle Book for Disney, according to Deadline.

The film, which is being written by Justin Marks, is based on Rudyard Kipling's collection of short stories that follow the adventures of a young boy named Mowgli who's raised by wolves and befriends a bear named Baloo and a panther named Bagheera. It will be Disney's third adaptation of the collection of stories, the other two being the 1967 animated movie and 1994's live-action version.
It will be interesting to see what direction Favreau takes the film in. The filmmaker has experience with family friendly flicks (Elf), overblown action tales (Cowboys & Aliens), epic hero adventures (Iron Man), and more intimate stories (Made and the upcoming Chef). But with all of these various styles in his back pocket, it's up to the director to decide which "Favreau" is going to show up on set. While we don't know how far from the original story he will venture, based on an interview with Deadline, we can probably cross out the indie direction: "I can't say that much, but there is an interesting take that could be very cool, and the hope is to relaunch a family brand with certain mythic elements. It is my first real family film since Elf, and there are action elements and visual effects that I feel like my experience on the Iron Man films are going to be useful."
So right now it looks like we're going to get a Jungle Book that's half Elf and half Iron Man. The combination might sound strange at first glance, but Favreau's knowledge of both family and action films will probably work in his favor. A family-friendly animated version has already been done; now there's a chance for a story that would traditionally just be a goofy family comedy to be an epic tale of jungle adventures that spins the orginal story on its head. And hey, maybe he'll end up throwing a little indie flare into the film just to mix things up even more.