Jon Favreau Sprinkles Pixie Dust Over 'Magic Kingdom'

Alleluia. Jon Favreau gets it. When reports first surfaced that the Iron Man 2 director would take on an adventure inside Walt Disney's Magic Kingdom – a.k.a. Disneyland – eyes rolled and we all assumed we were in for a Disneyfied Night At The Museum. Don't tell Favreau that; he's insisting that as an avid fan of the Disney park, he wouldn't dream of unraveling the magic so callously.
The film's story follows a family who gets trapped in the park after closing and that's when the fun begins – all the attractions begin coming to life a la Toy Story (once Andy leaves his room) and the aforementioned Ben Stiller film. It's pretty obvious why the one sentence summary created skepticism across all fronts, but after hearing the tactics Favreau is using to avoid making his Disneyland tribute just one of the gang, I think we can all rest easy.
First, he refuses to let the film become a parade of already successful Disney characters like Jack Sparrow and Buzz Lightyear in some ham-fisted attempt to please every viewer. Instead, Favreau wants to capture the magic of the first time you enter the Magic Kingdom. For someone who's as much a Disney fan as I am (I spent two days in the park before I was even born and I hold a season pass to the Southern California park despite living 3000 miles away in New York; so yeah, I kind of like Disney), it's comforting to know that Magic Kingdom will handle the park's legacy with care.
So since he's not going to use just a slew of famous characters' faces to bring the park to life, who will he use?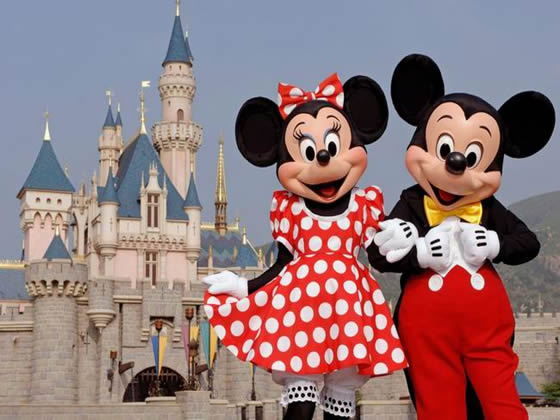 Well, he's still working on a list starting from the origins of the Disney catalog. Favreau's going back to the Steamboat Willie days and placing a lot of focus on the parts that have changed the least since Walt opened his beloved park – characters that aren't as riddled with commercial fame and places like Fantasyland where the facades have been updated but the original park attractions are still going strong inside. He hopes to go back to Walt's original vision, studying concept art and playing with the passions that led to Disneyland's creation back in 1955.
The part of Favreau's vision that really seals the deal for me is the fact that he truly understands why the park is so special, because he's really experienced it. In an interview with Geek Time radio he said, "There is such a weird shared experience that any of us who's ever gone to Disneyland feels that I don't think has really been mined yet. It's this collective subconscious that we have, and there are these archetypes that are so strong that there's a fun way to present something that is family entertainment but still will take you through the experience that you had." I couldn't have said it better myself. He gets it, and thus until further notice I gladly give my Disney fan blessing to Mr. Favreau and hope he finds a way to share that incredible feeling with audiences everywhere.
Source: MTV