Jonathan Rhys Meyers Continues  His 'Tudors' Crazy Streak in 'Mortal Instruments: City of Bones'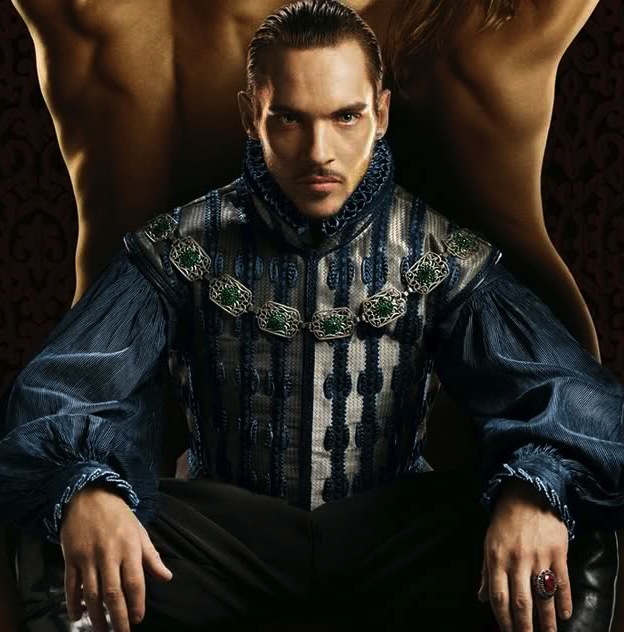 Jonathan Rhys Meyers spent four years inhabiting the crazed character of King Henry VIII in the Showtime drama The Tudors. One might think that after nearly half a decade of playing a royal wild child, Meyers might seek a down-to-Earth, "normal" type role to balance things out. Apparently not — last month, Meyers signed on to play Dracula in a modern TV spin on the vampiric character for NBC. Now he's latched on to another villainous role: the big bad in the upcoming fantasy film, The Mortal Instruments: City of Bones.
Hollywood Reporter reports that Meyers is final negotiations to play Valentine Morgenstern in the young adult fiction adaptation. Under the direction of Harald Zwart (2010's The Karate Kid), Meyers joins a talented cast including Lily Collins (Mirror, Mirror), Lena Headey (Game of Thrones), and Jamie Campbell Bower (The Twilight Saga). The story centers on a young girl (Collins) who discovers she's part of the Shadowhunters lineage, a race of half-angel who continually battle the demons in order to protect humans. THR describes Meyers' Valentine as "a powerful but insane Shadowhunter looking to make the world pure at any cost."
Before ruling England with an iron thumb on The Tudors, Meyers played lower key leading man roles, showing off dramatic flair (without going full on psychopath) in movies like Vanity Fair, Alexander, Mission: Impossible III, August Rush and the TV movie Elvis, a role which earned the actor a Golden Globe and an Emmy nomination for Best Actor in a Made for TV movie. Hints of Meyers ability to play diabolical creeped through his work in Woody Allen's Match Point, a romantic drama with a grim final act. Tudors established him as a man of many talents; his casting in The Mortal Instruments is that talent being recognized.
The Mortal Instruments: City of Bones begins production this month for an August 23, 2013 release date.
Follow Matt Patches on Twitter @misterpatches
[Photo Credit: Showtime]
More:
'The Mortal Instruments': 'Mad Men' Meets 'Game of Thrones' as Series Stars Join YAF film
'Hunger Games': Go Behind-the-Scenes with Jennifer Lawrence — EXCLUSIVE PICS
Wes Anderson on the Young Adult Fiction Books that Inspired 'Moonrise Kingdom'