Joseph Gordon-Levitt Says Robin Spin-Off Isn't Necessary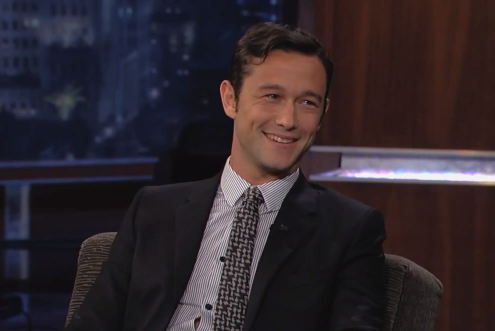 Oh, that charming Joseph Gordon-Levitt has done it again!
The boyishly delightful 31-year-old actor popped up on Jimmy Kimmel Live! to discuss, among other things, the burning question on the minds of every Batman fan this side of Gotham who saw The Dark Knight Rises: Will there be another film spun off of Christopher Nolan's franchise that follows JGL's Robin as he becomes the new caped crusader?
Kudos to Kimmel for being blunt in his questioning, but Gordon-Levitt is the real pro here, giving his honest opinion that… no, there shouldn't be! (At least not necessarily.) Being ever so poised and humble, Gordon-Levitt relayed the truth that the conclusion of TDKR was "a great ending for the trilogy" and not "necessarily a set-up" for a future movie starring John Blake as the Dark Knight.
Of course, the best part of the interview is not JGL's candidness in quelling the popular belief that another movie is necessary; rather, it's how geeky and giddy he gets when Kimmel reminds him that he got to play Robin in a comic book movie. Holy childhood dreams realized, Batman!
Follow Marc on Twitter @MarcSnetiker
MORE:
Poor Bane! Details of 'The Dark Knight Rises' Scene You Didn't See
'The Dark Knight Rises' Infographic: What's Batman Thinking?
Politics of 'The Dark Knight Rises': Is Batman of the One Percent or the 99?