Joseph Gordon-Levitt Talks Cancer with Seth Rogen for '50/50′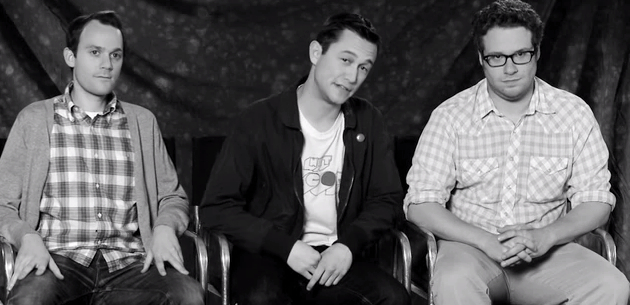 In case you haven't seen the heartwarming trailer, 50/50 is a dramedy about a young man (Joseph Gordon-Levitt) who finds out he has cancer—with a fifty-fifty shot at surviving the disease. His support system includes his best friend (Seth Rogen) and a greenhorn therapist (Anna Kendrick).
In the below video, Gordon-Levitt, Rogen and the film's writer Will Reiser (who happens to be Rogen's close friend) discuss the film, Reiser's and Rogen's real-life experiences with the former's cancer, and a project that Gordon-Levitt is greenlighting. Through his production company HitRecord, Gordon-Levitt hopes to compile video diaries of people telling their own stories, moments of hardship where they were able to find humor. After the submission process, the actors hopes to turn the best ones into short films.
Watch the video to learn more about the project, how you can participate and gain a little insight into the upcoming 50/50, which reaches theaters September 30.