Joss Whedon: 'Avengers' Sequel Inspired by 'Godfather 2'?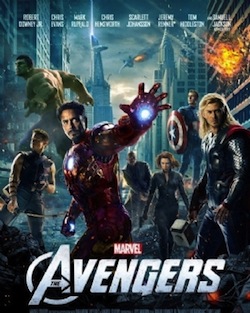 With superheroes from the last few summer blockbusters joining forces, there's no way The Avengers won't be a hit. That's why it's no surprise that director Joss Whedon is already talking sequel plans, though the film won't be released until May 4. 
So how's he planning to top the first film? "By not trying to," he tells
SFX UK
. "By being smaller. More personal, more painful."
That's the exact opposite of the formula followed by most comic book movies these days. However, Whedon says that rather than simply adding bigger explosions and a new bad guy, he intends to show, "the next thing that should happen to these characters, and not just a rehash of what seemed to work the first time. By having a theme that is completely fresh and organic to itself." 
Whedon also joked that he's taking some inspiration from The Godfather, Part II, one of the greatest sequels of all time, and adding flashbacks to Michael Corleone's youth. He explained, "Sequels are always better when that happens." 
While he's at it, he might as well have Yoda teach Tony Stark some new moves.
Source: Moviefone