Joss Whedon Disappointed That Joss Whedon Isn't Directing 'Star Wars: Episode 7'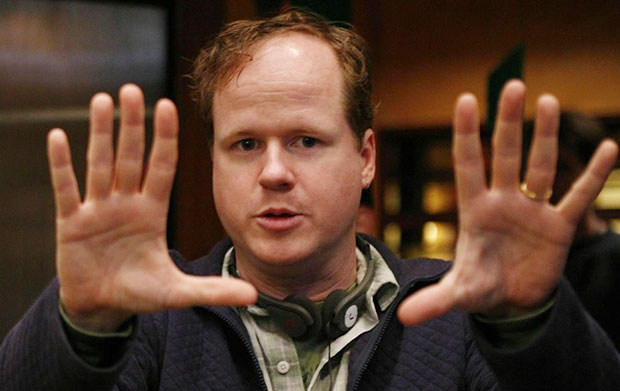 You know how bummed you are that Joss Whedon won't be taking on the newest chapter of the Star Wars series? You're not the only one. The man who has given us the superfun Avengers movie, the science-fiction majesty Firefly, and your teen years spirit guide Buffy the Vampire Slayer admitted to CNN Entertainment how disappointed he is that he won't be able to put his spin on the Lucasfilms franchise. At least not yet.
"I'm as angry as you should be," says Whedon, citing his conflict with developing projects like his The Avengers 2 and the S.H.I.E.L.D. television series as schedule conflicts for a potential Star Wars movie. "When I heard [about the new episodes,] I was like, 'I wonder… no, I really can't do that. Oh, I already have a job.' I wouldn't clear The Avengers. I'm having so much fun with that sequel right now, just with the script, that I couldn't imagine not doing it."
It's S.H.I.E.L.D. in particular, which we just heard is almost a sure shot for a series order, that seems to be keeping Whedon busy. "I'd forgotten how much work TV was, so I'm cranky at everybody all the time … But it's really fun. We have a beautiful ensemble and we're having so much fun coming up with the stories. It really is like working at Marvel Comics, which was a dream of mine as a kid because this little book S.H.I.E.L.D. that not that many people read … It's not as big as the movies [and] we're telling smaller stories but we get to do it more often."
So was Whedon right to choose the motley Marvel squad over the intergalactic adventures from Tatooine to Endor? On the one hand, a followup of the gigantic crowd pleaser that was last year's The Avengers would have to come from the mind and heart of Whedon to instill the kind of unbridled confidence Disney is likely hoping for. Still, the multihyphenate does have some ideas for what would make a Star Wars sequel work: "I'd like to see a little edge. We all missed the Han [Solo] of it. It got very portentous, which was justified by the story, but I think we'd all like to see a little anarchy in the mix."
It sure would have been nice to see the astonishing (X-) man who has breathed life into wonderworks from Toy Story to The Cabin in the Woods (imagine the sort of dark whimsy he'd manage by combining those two ideologies) kick his charms over to a galaxy far, far away. But hey, there are three Star Wars movies planned for the future, so there's still hope… a new hope.
[Photo Credit: Greg Gayne/Fox]
More:
$850 Quadrillion 'Star Wars' Death Star Weapon Rejected By Obama Administration
'Star Wars: The Clone Wars' Recap: Point of No Return
'Comic Book Men' Ming Chen Talks 'Star Wars 7', 'Justice League', 'X-Men', and More

Megan Fox's 12 Hottest Moments (Moviefone)