Joss Whedon Says There Will Be No Loki In 'Avengers 2'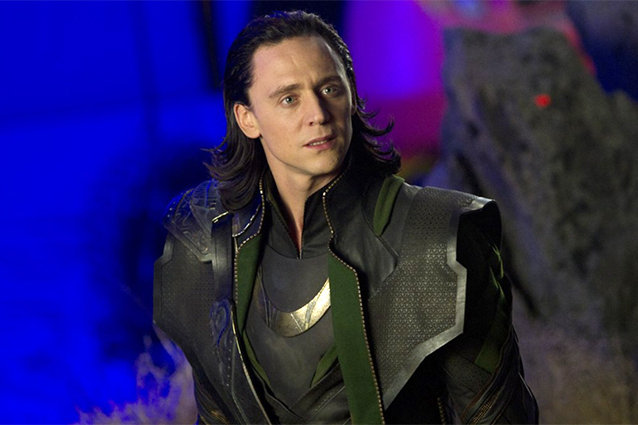 Marvel fans looking forward to Tom Hiddleston's quotable lines in the realm of "I am Loki, of Asgard. And I am burdened with glorious purpose," will have to settle for them in the Thor sequel and not in the upcoming Avengers 2. In a podcast interview with Empire Magazine, Joss Whedon, director of The Avengers and its developing sequel, addresses expectations of the long-awaited sequel and suggests that Loki will not make an appearance.
"Everyone is going to be looking for the Loki-Hulk smash moment and you'll be looking for [a quim moment]." Whedon here is referring to the fan favorite scenes when the behemoth Bruce Banner slams the hell out of the nefarious Loki, and to a separate discourse between Loki and the Black Widow, during which he refers to her as a "mewling quim" (a highly offensive piece of British slang). "First of all, imitating what I did before is the surest way to do it not as well. Second of all, Loki's not there to say those terrible things. Although I do think we should bring the word back, not as an insult, it's just a nice word."
While we should expect appearances by Thaos, Quicksilver, and The Scarlet Witch, Whedon has revealed that Loki won't be a part of the plot at all. The character isn't gone for good, however: Thor's nemesis brother will have a major role in Thor: The Dark World in theaters this fall.
By the hammer of Thor, check out the podcast interview below and see The Avengers 2 when it soars into theaters on May 1st, 2015.
Follow Lauren On Twitter @Lopay92|Follow Hollywood.Com On Twitter @Hollywood_com
More:
First 'Thor: The Dark World' Trailer Reminds Us A Whole Lot of 'Star Trek'
Will 'Daredevil' Join The Avengers? He's Back In Marvel's Court
'Avengers 2' To Cast 'Kick-Ass' Star As Hero Who's Also in 'X-Men'
---
From Our Partners


Stars Pose Naked for 'Allure' (Celebuzz)


Which Game of Thrones Actor Looks Least Like His Character? (Vulture)