There's a J.R.R. Tolkien Biopic in Development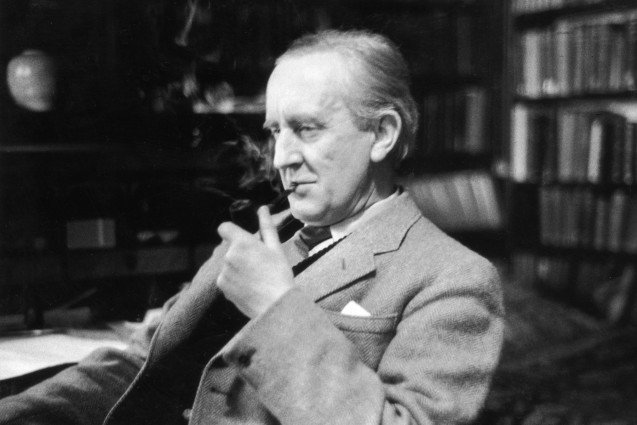 Haywood Magee/Getty
The man who brought to life the world of Middle-earth will now be brought to life himself. According to The L.A. Times, Fox Searchlight and Chernin Entertainment are pairing up to produce a biopic of J.R.R. Tolkien that will explore the origins of The Lord of the Rings and The Hobbit.
The project, which is titled Tolkien for now, will follow the life of the famed fantasy author and dig deep into the experiences that inspired his epic tales of adventure (most likely his time at Pembroke College and in World War I). The film will be penned by the Tolkien fan/expert/groupie David Gleeson (Cowboys and Angels).
While there have been past attempts at developing Tolkien-inspired films (Mirkwood), Tolkien is set to be the first official biopic of the author, and it couldn't have come at a better time. Given that the second Hobbit film, The Desolation of Smaug, is hitting theaters by year's end, and that the third and final adaptation of The Hobbit is set to come out in 2014, now might just be the perfect time to introduce a biopic of the writer. A story about the beloved Tolkien is sure to bring in a bigger audience in the heat of all of this Hobbit hype.
And even though Tolkien will probably not be filled with as much action or as many elves as LOTR and The Hobbit are (there'll be some, of course, but not as many), if the film follows in the vein of 2004's Finding Neverland as the L.A. Times suggests it might, then the biopic could receive as much critical acclaim as the Peter Pan-inspired film did. (Finding Neverland, which explored the life of Peter Pan author J.M. Barrie, was nominated for Best Picture.)
Until Tolkien makes his way to the big screen, fans of Bilbo Baggins can head to theaters on Dec. 13 to see Peter Jackson's The Hobbit: The Desolation of Smaug.