Juan Carlos Fresnadillo to Direct 'Intruders' With Clive Owen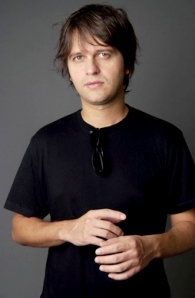 Source: The Wrap
After sequelizing Danny Boyle's brilliant 28 Days Later, Juan Carlos Fresnadillo became a hot commodity in Hollywood. The Spanish filmmaker, who was nominated for an Oscar for his 1996 short Linked, took Gore Verbinski's place on Universal Pictures video game adaptation BioShock (currently in development), but will first helm Intruders for the studio, reports The Wrap.
Clive Owen will star in the thriller that will focus on an 11-year-old girl who is forced to confront childhood demons. The project is a co-production between Universal Pictures International and Apaches Entertainment. Principle photography is slated to begin in June in London and Madrid.
It's been three years since the director's 28 Weeks Later – far too long in our book – and Owen is always a welcome addition to any film, so we're enthused about this mysterious projects potential. As always, we'll keep you up to date on more details as they arise.