Julianne Moore Offered Role of Scary Mom For 'Carrie' Remake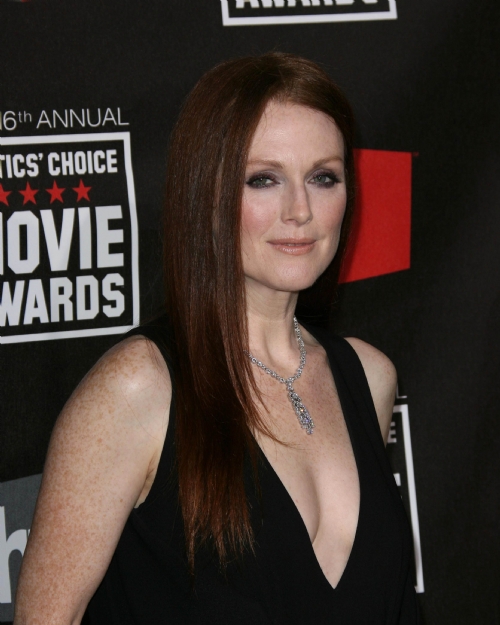 America's most respected ginger Julianne Moore has reportedly been offered the role of the horrifying religious zealot mother for the upcoming remake of Carrie. According to Deadline.com, MGM has sent the script to the 51-year-old actress in the hopes that she'll play Margaret White, the role that was originated by Piper Laurie in the 1976 original. Chloe Moretz is already set to play movie history's testiest prom date Carrie White, in the Kimberly Peirce-directed re-imagining of Stephen King's classic chiller.
The four-time Oscar nominee, who recently played Sarah Palin in the horror movie for liberals, HBO's Game Change, is known for her known for her wide array of in beloved comedies (The Big Lebowski, The Kids Are All Right, 30 Rock) and well-received dramas (Boogie Nights, Magnolia, Children of Men) and just about everything else in between. While Moore hasn't appeared in too many horror films (especially if you don't count Hannibal and you definitely shouldn't) the actress, interestingly enough, appeared in the maligned remake of another horror classic: 1998's Psycho.
What do you think of Julianne Moore as the possible choice to play Margaret White in the Carrie remake? Sound off in the comments section!
[Photo credit: Dave Edwards- © 2011- DailyCeleb.com- All Rights Reserved]
More:
Chloe Moretz Offered Role in Carrie Remake: Is She The Right Choice?
Roberto Aguirre- Sacasa to Pen Carrie Remake