'Jurassic Park' and 14 Other Traumatizing Bathroom Scenes
So many terrifying things happened in Jurassic Park. The raptors stalking the poor, innocent children. The "spitter" killing Newman. The careers of most of the actors in the film following its 1993 release.
RELATED: The 20 Most '90s Moments of 'Jurassic Park.'
But nothing — nothing — brings back the ole' nostalgia like the image of the poor lawyer (does anyone even know his name?) getting torn to bits by a T-Rex on the potty. And, since thinking about gross things is fun, we've rounded up the top 15 most terrifying bathroom moments in movie history. Click away, but please — do not eat while reading.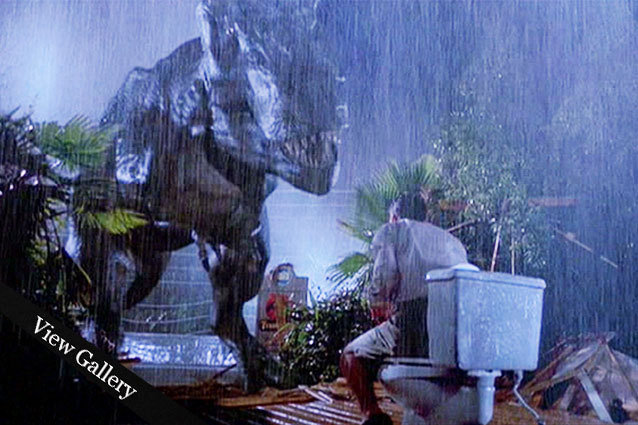 Follow Shaunna on Twitter @HWShaunna
[Photo Credit: Universal Pictures]
---
From Our Partners


See 'Game of Thrones' as 'Mad Men' (Vulture)


Hayden Panetierre Bikinis in Miami (Celebuzz)