Kat Dennings Will Return for 'Thor: The Dark World'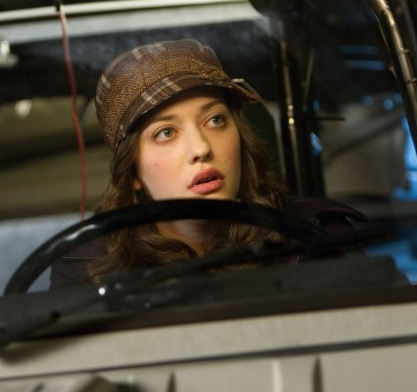 Kat Dennings is back for more quippy, punchy goodness to reprise her role in the sequel to Thor. According to Deadline, Dennings was one of the last few actors left to sign back on for the films. Admittedly, it's not so surprising that she did, though, considering the vice-like grip Marvel Studios have on the actors in their multi-movie productions.
The 2 Broke Girls star will continue in her role of Darcey Lewis, the comedic complement to Natalie Portman's Jane Foster. Best buds, really! Though we wouldn't be so surprised if Denning's role was beefed up a bit considering the mainstream success she's had on her CBS sitcom. We've reached out to a rep for Dennings for comment but had yet to hear back at the time of publication.
Are you excited to see Dennings return to the big screen? Are you a fan of hers and/or the Thor series? Let us know in the comments! Thor: The Dark World is slated for theatrical release on November 8, 2013.
[Photo Credit: Marvel]
Follow Alicia on Twitter @alicialutes
More:
'2 Broke Girls' Co-stars Kat Dennings and Nick Zano Are Dating
'Thor: The Dark World' Has a Villain to Take on Chris Hemsworth