Kate Mara and David Oyelowo to Star in the True-Life Thriller 'Captive'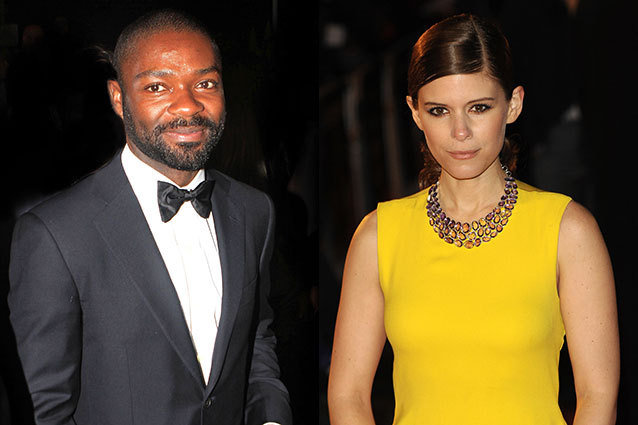 WENN/WENN
Wasting no time after his role in Lee Daniels' The Butler, David Oyelowo is set to star alongside House of Cards' Kate Mara in Captive, according to The Hollywood Reporter. The crime drama is based on the true story of a 2005 hostage situation.
The film follows a man named Brian Nichols (Oyelowo) who breaks out of a courthouse jail (where he is being charged for rape) and proceeds to shoot and kill the judge ruling on his case, a court reporter, sheriff's deputy, and FBI officer. In an effort to escape from a statewide manhunt, Nichols then flees to the home of Ashley Smith (Mara), a single mother with a meth addiction, where he holds her hostage. Smith uses Rick Warren's The Purpose Driven Life to reason with Nichols, and surprisingly, herself. Talk about a high-stress situation. 
While Mara's younger sister, Rooney, is more famously known for the intense roles she takes on (you know we're talking about The Girl With the Dragon Tattoo), the elder Mara is gearing up to give it all she's got to play a meth addict who's trying to save her own life. Mara, who plays a cut-throat journalist on Netflix's House of Cards and starred in the first season of American Horror Story as a psycho girlfriend, should have no problem channeling the intensity that will be needed for her role as Smith. (If she pulls off her role in this film, something tells us the "Kate v. Rooney" debate is about to get a little bit more heated.)
And of course no one should forget about the classically trained stage actor Oyelowo who has been in Lincoln and The Last King of Scotland, and who is currently filming Christopher Nolan's Interstellar starring Matt Damon, Anne Hathaway, Matthew McConaughey, and Jessica Chastain.

Leonor Varela and Mimi Rogers are also cast in the film, which was written by Brian Bird and Reinhard Denke and adapted from Ashley Smith's best-selling book An Unlikely Angel.