Can Kate Upton Prove to Be More than Arm Candy in 'The Other Woman'?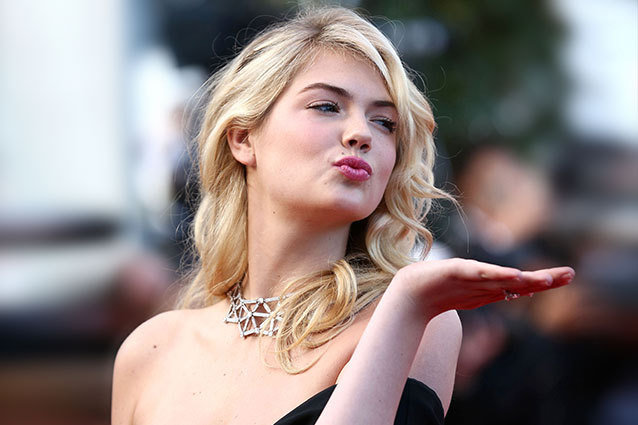 Each season of America's Next Top Model, model-turned-actress-turned-talk-show-host-turned-reality-competition-host Tyra Banks challenges her congregation of fierce-faced hopefuls to an acting exercise. Whether it's dressing up in embarrassing costumes and "creating a character" or rolling around in motion capture suits to bring video game characters to life, they're asked to show off skills that go beyond a pouty lipped still photograph. It's part of the job.
Which makes the jump from super model to Hollywood starlet natural, acceptable, and, over the past 100 years of cinema, routine. Making a career out of the leveraged attempt becomes the trickiest part of the segue.
At only 20 years old, Sports Illustrated breakout Kate Upton seems like a promising addition to the pack. Yes, the stunning swimsuit model has thus far only appeared as "hot nun" in last year's The Three Stooges and a rich guy's mistress in Tower Heist. But her future looks promising with the announcement of a new role: Upton will star opposite Cameron Diaz in the upcoming dark comedy The Other Woman. It's a significant step up from her previous roles, which required nothing more than for her to look beautiful — according to The Hollywood Reporter, she'd be playing along with Diaz and Leslie Mann as a trio of women plots against a cheating husband played by Nikolaj Coster-Waldau (Game of Thrones). Comedic talent required.
We've seen a lot of Upton, but little of her acting prowess (unfortunately, Tyra Banks didn't publicly put her through the ringer before she exploded on to the scene), but that The Other Woman director Nick Cassavetes is pairing her with Diaz is a sign of confidence. Diaz is one of the few women in Hollywood who carved out a substantial modeling career before shifting gears and remaining in the fast lane. Starting at 16, the actress modeled around the world for big name accounts. Five years later, she appeared in The Mask opposite Jim Carrey. Now she's a box office draw and go-to female comedic performer. People barely remember that 1992 soft core bondage movie that bridged her two careers (that's She's No Angel, by the way).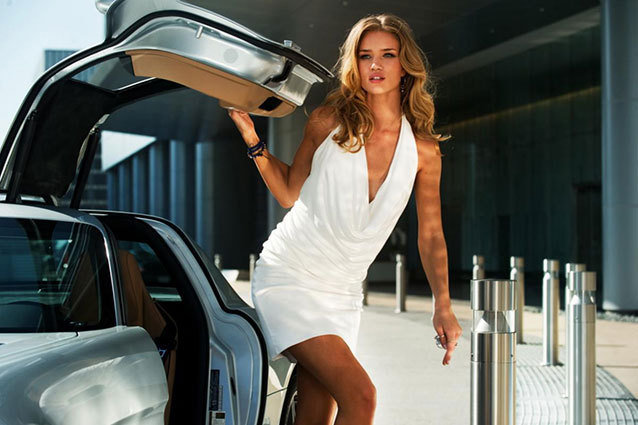 Sure, for every Diaz there's a Kelly Brook. For every Oscar-winning model-turned-actress like Halle Berry, you have Stephanie Seymour. And while Transformers: Dark of the Moon leading lady Rosie Huntington-Whiteley might convince the skeptic that today's models are recruited purely for arm candy roles, it's important to remember that niches can be carved. Milla Jovovich became an action star. Olga Kurylenko is a science fiction darling. Rebecca Romijn continues to find success on the small screen.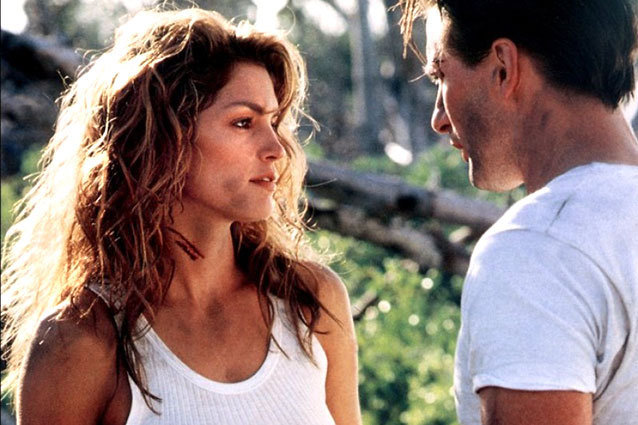 The downfall for models-turned-actresses is when their looks become the focus of their roles. The transition involves dropping the glamour — nearly impossible because of Hollywood demands. Even in movies that aim for realism or real character work, models are, intentionally or not, presented as visual stimuli. Cindy Crawford wasn't taking home any awards for her work in 1995's Fair Game, but it didn't help that she still looked like Cindy Crawford. Same goes for Gisele Bundchen, who continues to pop up in movies and play variations of herself. In Taxi she's the villainess and still looks like a million bucks! How could she not?
Diaz did an amazing thing a mere five years after The Mask. She looked disheveled.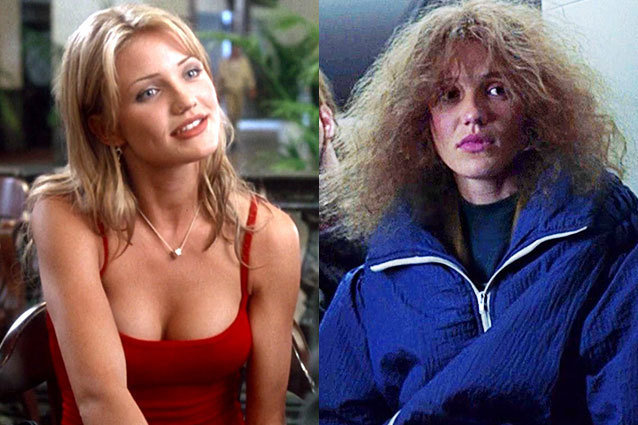 If Upton steers down the right course in her movie career, there's reason to think she could go on to Diaz-level success. It won't even require a BDSM movie to get there. In the image-conscious world of Hollywood, shattering expectations by not looking like a human crafted with the Golden Ratio is key. Teaming up with a model-turned-actress like Diaz for a new comedy is a step in the right direction. Taking looks seriously won't. As a viewer, I endorse Kate Upton continuing to look amazing in movies — I just don't want her to rely on it. The world doesn't need a sequel to Pamela Anderson's Barb Wire starring the new "it girl."
Unless Brooklyn Decker is free.
Follow Matt Patches on Twitter @misterpatches
More:
Kate Upton Basically Naked on 'Sports Illustrated' Cover
Kate Upton Says Yes to Teen's Prom Proposal
Dove Video Proves Women Are More Beautiful Than They Think
---
From Our Partners:


Eva Longoria Bikinis on Spring Break (Celebuzz)


33 Child Stars: Where Are They Now? (Celebuzz)