Kate Winslet Officially Playing 'Divergent' Villain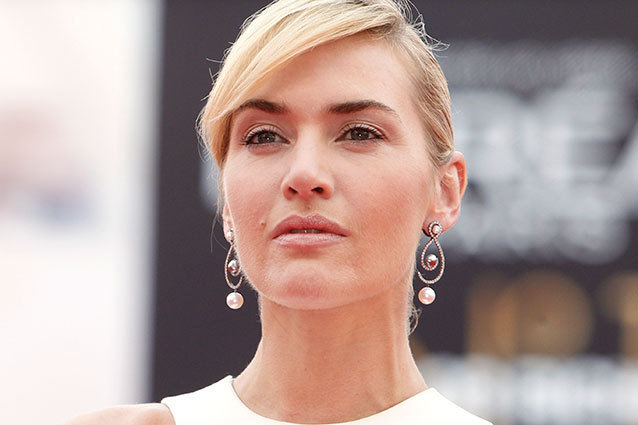 After being in talks for months, Kate Winslet has been confirmed to star in Divergent, Summit Entertainment announced on Thursday.
Based on Veronica Roth's bestselling YA novel, the movie is set in a dystopian future where society divides people into five factions based on personality. Shailene Woodley plays the young protagonist Beatrice "Tris" Prior, who is classified a "divergent," a rare, dangerous classification, and is told she will never fit into any specific group. She leaves her family back in the Abnegation (selfless) faction to join the Dauntless (bravery) faction, and uncovers a conspiracy to destroy all "divergents" and start a war between factions. She must find out why she and others like her are considered so dangerous before it's too late.
 RELATED: 'Divergent' Finds Its Love Interest in Theo James
Winslet will portray the villain of the series, the cold, calculating leader of the Erudite (knowledge) faction, Jeanine Matthews. Directed by Neil Burger, Divergent also stars Theo James, Jai Courtney, Maggie Q, Zoe Kravitz, and Ansel Elgort. 
James will play Tobias "Four" Eaton, a man with a mysterious past and Tris's intense, charismatic instructor of the new Dauntless initiates and one of the leaders of the faction. He is her ally and love interest as they try to stop a war together. 
RELATED: Jai Courtney Joins 'Divergent': Who Will He Play? 
Courtney will play Eric, one of the Dauntless leaders and an enemy of Four. He is described as having many piercings and long, dark, greasy hair, with cold eyes that made him all the more menacing, scabbed-over knuckles, and a wicked smile. He is excessively cruel and makes life for Tris as hard as he possibly can.
Q will play Tori, the owner of a tattoo parlor in Tris's chosen faction, Dauntless, and is part of the choosing ceremony that divides people into factions. She ends up as Tris's ally. Kravitz will play Christina, a member of the Dauntless faction and who becomes friends with Tris. Elgort will play Caleb, Tris's brother who turns his back on his family in the Abnegation faction, like Tris, to become part of the Erudite faction.
RELATED: 'Divergent' Star Shailene Woodley Queen of YA?
Aaron Eckhart, Ray Stevenson and Miles Teller are also in talks to join the cast.
Divergent hits theaters March 21, 2014.
Follow Sydney on Twitter: @SydneyBucksbaum
[Photo Credit: Andrew Medichini/AP Photo]
---
You Might Also Like:


15 Oscar-Winning Nude Scenes


Young Jack Black Is Totally Unrecognizable