Katherine Heigl Changes it Up in 'One for the Money' Poster
Katherine Heigl seems to be heading back to her roots, slowly but surely. Her film career began in the '90s, when the actress was not yet pinpointed as a very specific type of leading lady. Before becoming one of the go-to choices for romcom star, Heigl was featured in horror-comedies, like Bug Buster and Bride of Chucky.
Her role on Grey's Anatomy helped launch her further into the public eye. She accepted leading roles in romantic comedies like Knocked Up, 27 Dresses and The Ugly Truth. In 2010, she took a slight departure by adding the subject of "action" to one of her romcom starrers: Killers. In this film, Heigl unwittingly married a CIA agent with a license to kill, and then got swept up in his dangerous lifestyle. And now, in a similar vein, Heigl is starring in One for the Money, wherein she'll play a bounty hunter with multiple love interests.
This slightly edgier type of comedy film, with the elements of crime, action and danger, might be broadening Heigl's horizons once more. Perhaps we'll see her in a full-fledged thriller soon? Maybe a hard scifi? A Tarantino pic? We'll see…
One for the Money comes out January 27, and also stars Jason O'Mara, Daniel Sunjata and Debbie Reynolds.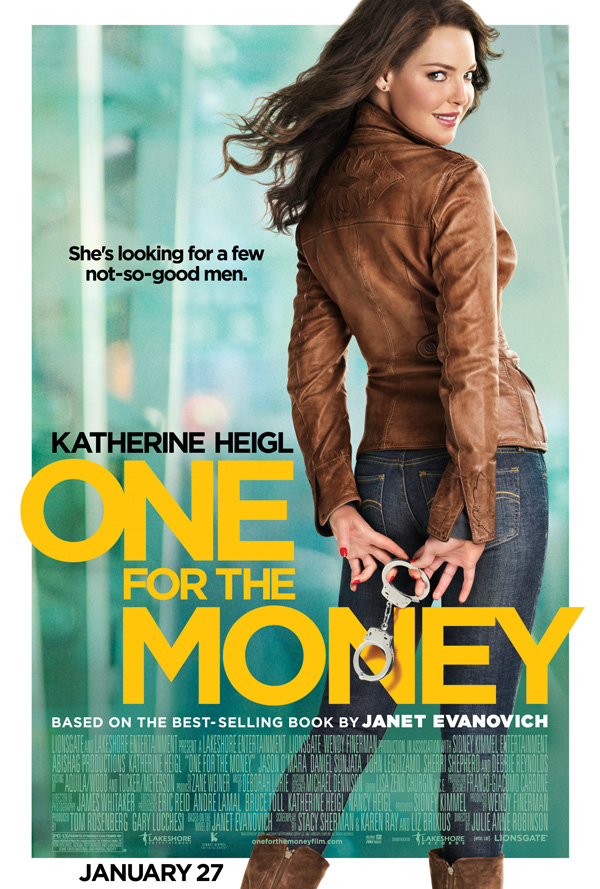 Source: Hollywood Reporter