'Katy Perry: Part of Me': Unlock the Official Poster with This Piece of the Puzzle — EXCLUSIVE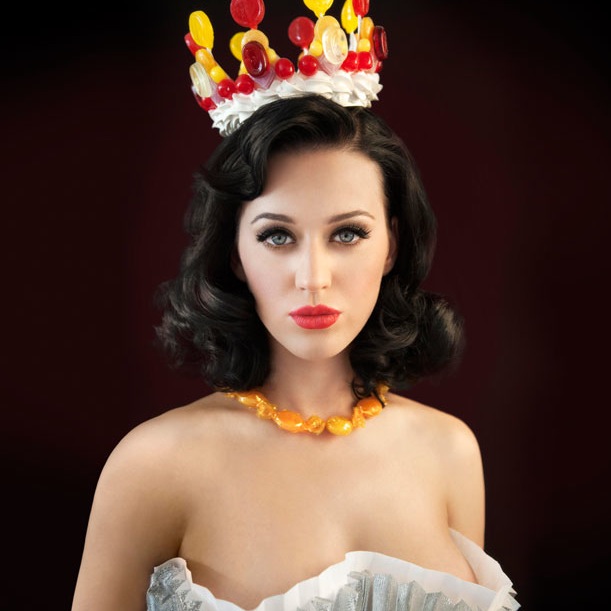 What are people saying she can't do? That's what she does next.
Katy Perry's 3D concert movie Part of Me came together with astonishing haste. In February, the pop star debuted her single for "Part of Me." In March, news broke that the movie was in the works and quite a bit of footage had already been shot. By April, a trailer had hit the web. When Perry is committed to making something happen, it happens. Katy Perry: Part of Me is concrete evidence.
Perry acknowledges she couldn't make any of the magic happen without her dedicated fan base. She exclaims it in the trailer: "Thanks so much for believing in my weirdness." But thanks to the wonders of Twitter and Facebook, the singer has had the ability to interact and connect with her fans directly. To say thanks and have a little fun on the web, Perry, Hollywood.com and a handful of other sites, are delivering the official poster for her new movie — but in parts. You'll see the first one below, but head to Katy Perry's Official Facebook Page where she'll be posting all of the piece for you to assemble. If you collect all the pieces and tweet a photo of the completed puzzle with the hashtag #KP3D, you'll get a special shout-out at the end of the MOVIE! That's fan service.

Katy Perry: Part of Me hits theaters July 4, 2012.
Follow Matt Patches on Twitter @misterpatches
More:
Watch the Katy 'Perry: Part of Me' Trailer: Boobs, Fireworks and… Headgear?
Listen To Katy Perry's New Single 'Part of Me'