'Kick-Ass 2' Is Happening: 3 Hurdles the Movie Will Face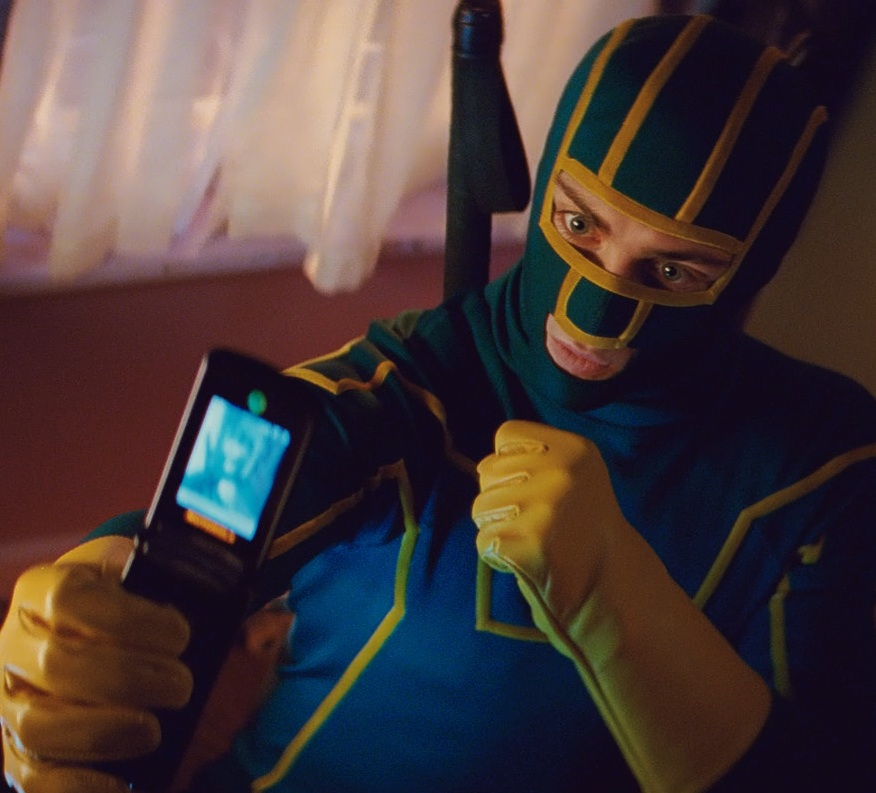 After Kick-Ass did middling business at the box office in the Spring of 2010, few thought a sequel to the comic book adaptation was a possibility. Except for creator Mark Millar.
"We're probably about nine months away from production starting, at the earliest, because Matthew [Vaughn]'s got to do X-Men: First Class," Millar told MTV back in August 2010. "Matthew just wants to get X-Men done next year then hopefully we'll just go straight into Kick-Ass 2. That's the plan." Years passed, and the only word on Kick-Ass 2 came from Millar, who kept hungry fans of the series indulged with possibilities of production (he even suggested a subtitle for the sequel: Balls to the Wall). Amazingly, wishful thinking seems to have paid off. The long-gestating follow-up is finally a reality: Kick-Ass 2 moves into production in August.
The move suggests that Universal sees power in the Kick-Ass brand, but Kick-Ass 2 will have visible hurdles to jump in the journey to screen:
Director Matthew Vaughn Is Out. Post-Kick-Ass, Vaughn quickly moved on to the X-Men prequel — which turned out to be a massive success, comparatively. Due to commitments with First Class' sequel, he won't be returning to helm Kick-Ass 2. Instead, Jeff Wadlow has been secured by Universal to write and direct the sequel. One of the strengths of the original film is Vaughn's balance of action storytelling and satiric bite, a skill he honed producing the crime films of Guy Ritchie and in his own previous work, Layer Cake and Stardust. Wadlow is a big question mark. His resume includes the horror slasher Cry Wolf — which doesn't scream "comic book director" — and followed it up with the MMA fighting film Never Back Down, closer to the mano a mano fighting on display in Kick-Ass. Wadlow worked with Millar on the script, so there's obvious confidence there.
The Cast Has Continued to Rise… and Age. The stars of the original film are all in negotiations to return for Kick-Ass 2, but will they? Aaron Johnson didn't take off after the original movie, but his roles have taken a turn for the mature. He'll star in Oliver Stone's trippy crime pic Savages this summer and star opposite Keira Knightley in this Winter's Anna Karenina (which already has a scent of Oscar potential). Christopher Mintz-Plasse continues his momentum sparked by Superbad with comedic roles and a new TV deal. His schedule is packed and his character, Red Mist, plays a major villain role in the follow-up. Time could be an issue.
The biggest breakout of Kick-Ass was easily the young Chloë Moretz as the foul-mouthed killer Hit-Girl. In the wake of her unique role, she picked up everything from Oscar-friendly parts (Hugo) to summer blockbusters (Dark Shadows; her next is a remake of Carrie that she's headlining; if Kick-Ass 2 follows its comic sequel source material, Hit-Girl plays an even bigger role in the titular character's heroic journey. Moretz returning for the film, with a new director no less, seems iffy. There's also a major physical change: she's all grown up! Is Hit-Girl as effective as a teenager?
Audiences Didn't Rush to Theaters the First Time. In the interview with MTV, Millar defended the box office gross of Kick-Ass. "Kick-Ass made $100 million at the box office. Everyone was expecting it to make Avatar money, I would say people said maybe twice Iron Man money, that type of thing, but Iron Man had a budget that was like eight times our budget. They were like $300 million and we were $28 million. So they made $100 million on a $28 million movie."
Millar's description is accurate: Kick-Ass took home $96 million worldwide, with a domestic total of $48 million. But slash that total in half and you have a number around what original studio Lionsgate ended up taking to the bank. Compared to its PG-13 friendly superhero brethren, the R-rated Kick-Ass was unable to muster broad audience interest. With a lukewarm performance behind them, Universal has their work cut out for them amassing interest in a sequel. They obviously know something we don't know.
The keystone here is Mark Millar, whose passion kept the possibility of Kick-Ass 2 alive for two years. In a landscape that's overloaded with superhero movies, that's an incredible feat. His enthusiasm sold Universal on the sequel which their near greenlighting — even with all the obvious hurdles. If anything, that's the hook of the new movie: taking a risk on a movie that didn't go so well the first time. Balls to the wall, indeed.
More:
Hick: Chloe Moretz is Way Too Young to Be Doing All This Stuff! — TRAILER
Christopher Mintz-Plasse and Nick Braun Dish on New CBS Sitcom — EXCLUSIVE
The Avengers Sequel: It's On!
[Deadline]