Kid Cudi Cast in 'Need for Speed': Will He Be the Next Common or the Next Xzibit?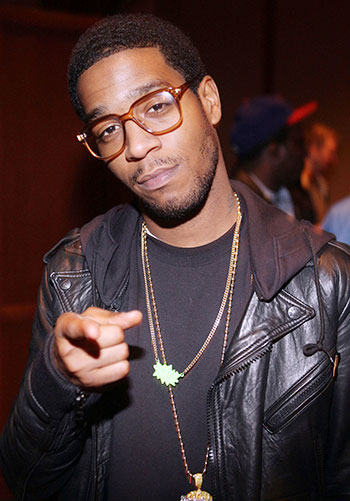 What the world needs is another hip-hop star turned actor! Recording artist and producer Kid Cudi will be joining Breaking Bad's Aaron Paul in director Scott Waugh's (Act of Valor) adaptation of the Electronic Arts videogame Need for Speed. Cudi confirmed the news via Twitter by announcing, "Really excited about NEED FOR SPEED. Mad love to Leslee Feldman, Scott Waugh & everyone at DreamWorks for believing in me. This is insane!"
It probably won't be much of a role, though. Paul stars as a vengeful car enthusiast who recklessly motors across the country to get payback against the guy who killed his best friend. Cudi will play the murdered best friend. Unless there's a big twist (very possible), the musician's part may be more cameo than costar. The venerable videogame franchise is all about driving really fast in vintage cars you couldn't possibly hope to own in real life, then trying to make everyone around you crash and burn while trying desperately not to crash and burn yourself. Expect the movie version to be less Two-Lane Blacktop and more The Fast and the Furious: Tokyo Drift. (Though undoubtedly Tokyo Drift is the greatest film about drifting ever made.)
When he hasn't been racking up slickly-produced hits for Kanye West's GOOD Music label, Cudi has previously tried to break into the acting game. He starred on HBO's comedy series How to Make it In America for two seasons, and showed major potential. Obviously, all hip-hop artists who go into acting not-so-secretly hope they can replicate the multi-hyphenate superstardom of Will Smith. Most would be lucky simply to have a career like Common, who's made a mark for himself in unflashy but notable roles in movies (Smokin' Aces, Wanted) and TV (Hell on Wheels) while still releasing comfort-food rap. Cudi is one of the few who really has the potential to follow in Common's footsteps. As a producer, he's had the artistic generosity to subordinate himself to other artists, and on How to Make It In America he showed that his ego wasn't too big to overshadow his character. That was impressive, considering that ego-driven swagger is pretty much hip-hop's M.O—hence why 50 Cent, The Game, DMX, and, sigh, Xzibit have been pretty much laughed off the screen when they've attempted to play action-movie sidekick types.
Are you cautiously optimistic about Cudi's jumpt to the big screen. Or will this just be Tyrese in Death Race all over again?
Follow Christian Blauvelt on Twitter @Ctblauvelt
[Photo Credit: WENN]
More:
'Breaking Bad' Star Aaron Paul Has 'Need For Speed'
'Teenage Mutant Ninja Turtles': How is Kid Cudi Involved?

Megan Fox's 12 Hottest Moments (Moviefone)