Kiefer Sutherland: New '24' Movie Details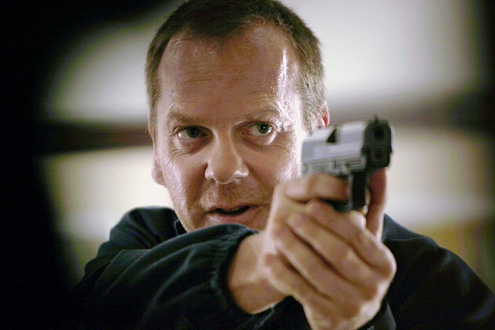 Kiefer Sutherland has not forgotten about his 24 fans. The actor, who is currently starring in another Fox drama, Touch, said he "hopes" to begin filming the movie sequel to the terrorism drama as early as next month – the same time he expects to wrap on the final episodes of Touch.
When the highly anticipated movie does begin filming it will of course star Jack Bauer, but that's where the similarities end. Kiefer recently revealed in an appearance on Jimmy Kimmel Live, the movie would not be done in "real time" and will pick up six months from when the series left off.
Source: NY Daily News