'Kick-Ass' Writer Developing Children's Movie, Hopefully with Less Blood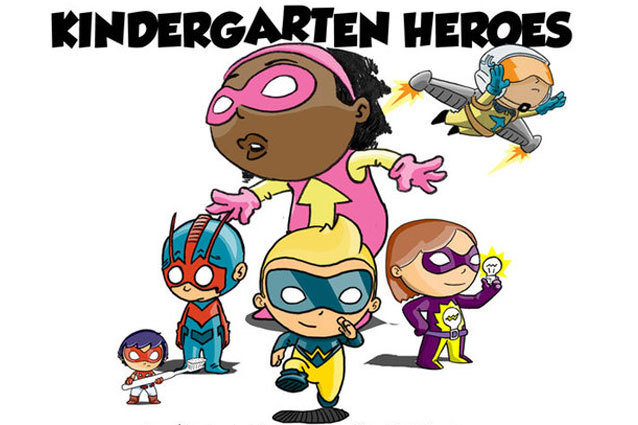 After writing a scene in which a Russian power-lifting psychopath throws a running Lawnmower into the windshield of some innocent police officers, it's only natural to want to ease off the gas a little bit and tell a story with fewer homicidal maniacs, and a little more cuteness.
Mark Millar, writer of the blood-drenched comics Kick-Ass, and Wanted, is about to lend one of his newer titles to development for a live action children's film. According to Deadline, 20th Century Fox and screenwriter Carter Blanchard are turning Millar's upcoming book Kindergarten Heroes into a film. The original comic book will presumably features a group of kindergarteners that dole out super-powered justice when they're not taking naps. Hopefully, they won't solve all their problems by cutting off other people's limbs, a la Kick-Ass' Hit-Girl.
This family friendly venture is a huge change from Millar's usual work, and we wonder if Millar is still has plans to adapt Kick-Ass 3, his latest comic featuring the Kick-Ass character, to film. Kick-Ass 2 failed to perform as well as its predecessor at the box-office, but curiosity looms.
More:
Did 'Kick-Ass 2' Go Too Far?
'Kick-Ass 2' Review
Jim Carey Goes Apesh*t in New 'Kick-Ass 2' Trailer