Kristen Stewart Confirms 'Snow White' Sequel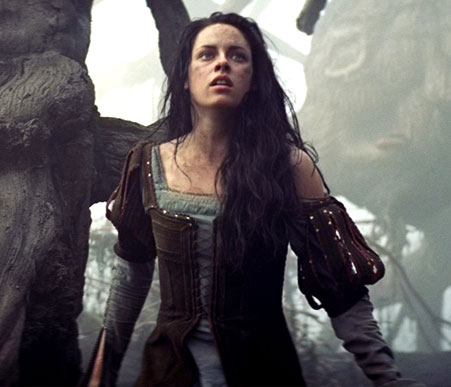 Kristen Stewart doing what she's told? Now where's the fun in that?
The controversial actress confirmed reports that there will be a Snow White and the Huntsman sequel — despite a request to stay mum on the subject.
Stewart let the proverbial apple out of the bag while talking with Indiewire, saying she couldn't say much more. "The other day I said that there was a strong possibility that we're going to make a sequel, and that's very true, but everyone was like, 'Whoa, stop talking about it.' So no, I'm totally not allowed to talk about it."
One topic she probably wishes people would stop talking about is the affair she had with the film's director, Rupert Sanders. The married father of two is not scheduled to return for the film Stewart says is "gonna be f–kin' amazing. No, I'm so excited about it, it's crazy."
No word from Universal Pictures, who is probably less excited about the loose-lipped actresses' comments. 
[Photo Credit: Universal Pictures]
More:
'Snow White' Sequel Focuses on Huntsman…Not Kristen Stewart?
Robert Pattinson Packs His Bags
Robert Pattinson and Jon Stewart Bond Over Ice Cream
You Might Also Like:

20 Hottest Bikini Bodies of 2012: Megan Fox and More!