Kristen Stewart, 'Dexter,' and More: 13 Best Movie and TV Nude Scenes of 2012

We've already shared with you our favorite TV shows, singles, and books of 2012. But we know what the Internet demands. So, for your viewing pleasure, we've rounded up our 13 favorite nude scenes from television and films this year. Risqué, surprising, and sexy, these were the scenes that left our tongues wagging — for more reason than one. Start reading the list below, and click through to see our favorite nude scenes featuring Kristen Stewart, Chris Hemsworth and more!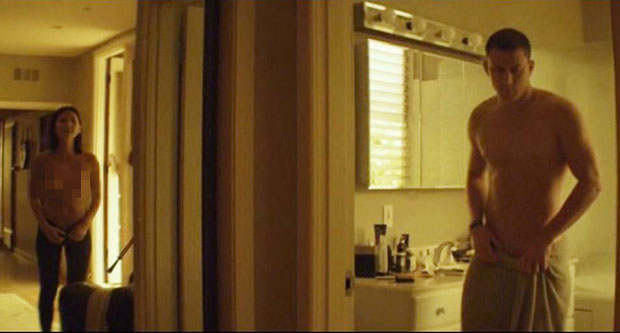 We'd point to Magic Mike's innumerable Xquisite butt shots, but we prefer to be equal opportunity here. Mike's (Channing Tatum) opening nude scene with on again off again girlfriend Joanna (Olivia Munn) was such an eyeful, we began to wish their clothes could be as off again as their relationship.