Kristen Stewart Is Doing Another Movie, This One with 'Aventureland' Costar Jesse Eisenberg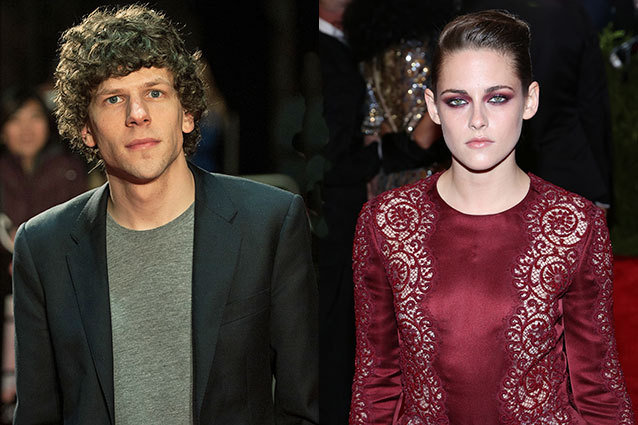 WENN
Jessie Eisenberg and Kristen Stewart are joining forces to be tepidly awkward together once again, but not for the hotly anticipated Adven2reland. The pair will star together in American Ultra, an action comedy directed by Nima Nourizadeh. The film's screenplay was written by Max Landis, the scribe of 2012's super-hero thriller Chronicle.
In the upcoming film, Mike (Eisenberg) is a lazy stoner who lives with his girlfriend Pheobe (Stewart). One night, their lives take an unexpected turn when Mike's past comes back to haunt him, and he becomes the target of a government operation set to wipe him out.
The two stars possessed a nerdy charm and chemistry that made Adventureland an enjoyable indie hit. Hopefully they can transfer that chemistry to this new film which sounds like it has more of a moving plot then a coming of age amusement park dramedy. Ever since Adventureland, the two stars have had divergent career paths —Eisenberg successfully taking on high profile projects like The Social Network and being nominated for awards, while Stewart stormed the box office (and the gossip columns) as Bella Swan, but has had trouble kicking off a new film franchise. After the Twilight explosion ended and Snow White and the Huntsman flopped, Stewart has been seeking shelter in indie projects. While this mini Adventureland reunion could be a satifying dose of 2009 nostalgia, it is missing a key component. Unfortunately, creepy Ryan Reynolds will not be taking part in the new film.