Kristen Stewart Joins Ben Affleck for 'Focus': A Movie You Will Either Love or Hate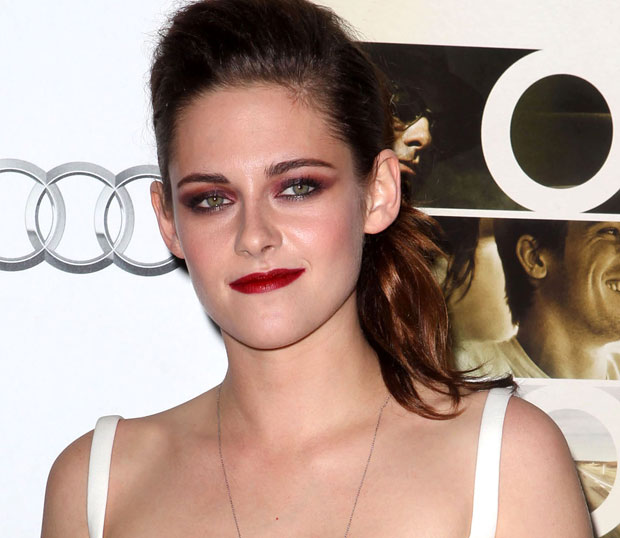 A very small percentage of this country is undecided on Kristen Stewart. You've got the Twilight fanatics who live and breath the blood of Bella Swan. And then there's the other end of the spectrum: the loathers of Stewart. Those who hate her vampirious series, her turn in Snow White and the Huntsman, or who fell off her bandwagon following her highly publicized affair with director Rupert Sanders. You either love her or you hate her. And she'll be enjoying the company of a figure of similar esteem in the developing drama film Focus, that figure being Ben Affleck.
Variety reports that Stewart is joining the already cast Affleck in the Warner Bros. con artist picture; she'll be playing a criminal novice who teams up with a seasoned scammer (Affleck), forming perhaps the most polarizing big screen duo in history. Just as Kristen Stewart is a love-or-hate phenomenon, Affleck is the sort who has historically drawn a pretty split public opinion. As an actor, Affleck has earned a good deal of harsh criticism — think back on his post-millennium span: he headlined the likes of Daredevil, Gigli, Jersey Girl, Surviving Christmas. The idea of a Ben Affleck movie was a joke to many. But then, the performer set himself behind the camera, and a new wave of appreciation for the Boston-born filmmaker hit the world. His recent release Argo is a perfect testament to the Affleck love that has come to be.
In short, Focus isn't really investing in safe bets. It's more of a risk-taker. Stewart and Affleck are both wild cards, and their center stage partnership should reap both a whole lot of love and a whole lot of hate.
[Photo Credit: FayesVision/WENN]
More:
New 'Les Miserables' Movie Posters — PICS
'Side Effects' May Include Infidelity, Murder, and Channing Tatum — TRAILER
John Cusack to Produce Rush Limbaugh Film?
From Our Partners:

New 'Star Wars VII': What to Expect
(Moviefone)

(Moviefone)