Kristen Wiig and Ben Stiller Age 30 Years For 'Secret Life of Walter Mitty'
Time flies when you're having fun — or filming a scene for a movie. Ben Stiller and Kristen Wiig look almost unrecognizable while on the set of their new movie, The Secret Life of Walter Mitty, which tells the story of a shy photo manager (Stiller) whose life is turned into an adventure when an important negative goes missing. Check out the old Stiller and old Wiig image here: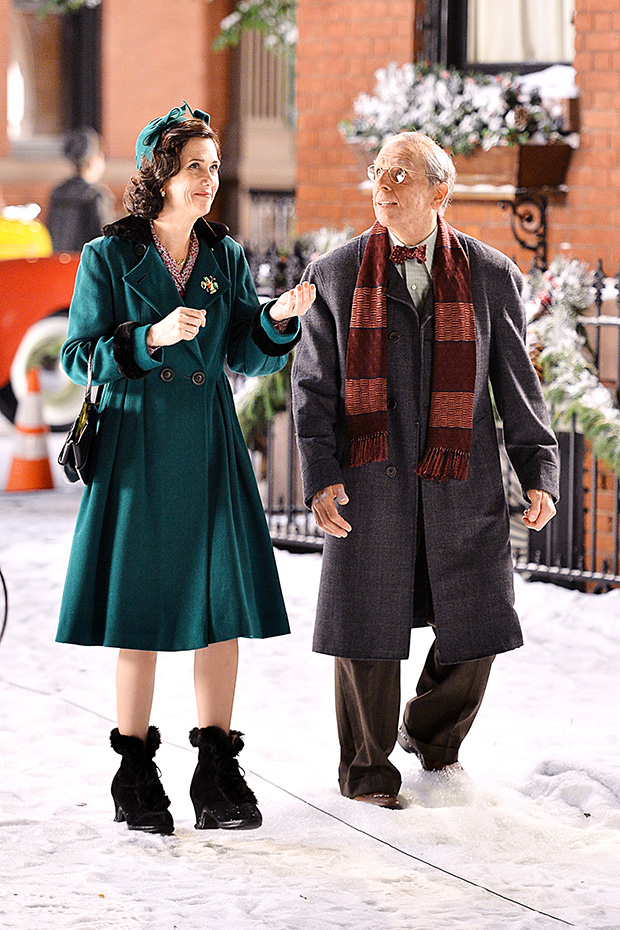 [Photo credit: Splash]
Seriously, it looks like this comedy duo has aged nearly 30 years. Of course, at this point we should be used to Wiig's ability to transform into any/all characters she deems necessary, thanks to her numerous SNL impressions. But it's still an impressive sight to behold. And for his part, Stiller looks so different it'd even be difficult to pick him out of a lineup.
However, this isn't the first time Hollywood celebs have aged to almost epic proportions in the name of cinema. Grey hair, wrinkles — you name it, these stars have flaunted it. Behold: the power of makeup!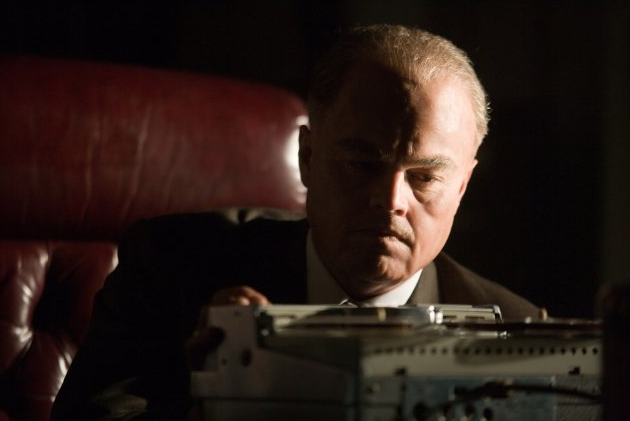 Leonardo DiCaprio in J. Edgar
Though he's only 37-years-old, DiCaprio managed to successfully transform into an elderly version of J. Edgar Hoover. Though in our eyes he will always be the dreamy Jack Dawson from Titanic.
[Photo credit: Warner Brothers]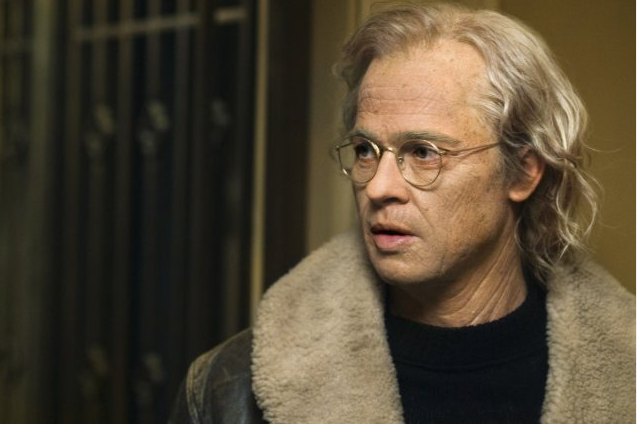 Brad Pitt in The Curious Case of Benjamin Button
Watching a man age is one thing, but to watch him age backwards is quite the spectacle to behold. Pitt's ability to morph into a variety of different age brackets proves just how great of an actor he really is. And there's nothing curious about that.
[Photo credit: Paramount Pictures]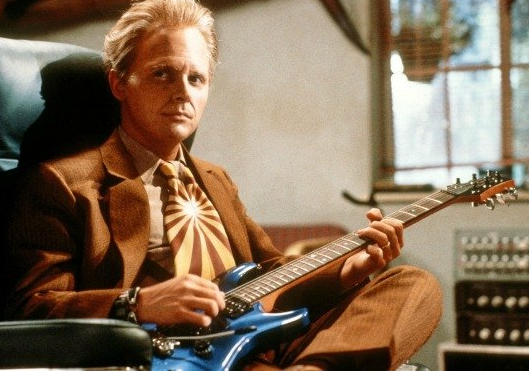 Michael J. Fox in Back To the Future II
Who needs a time machine when you have a bevy of talents makeup artists at your disposal? Watching poor Marty McFly encounter his future (soon to be unemployed) self was not only entertaining, but also highly convincing.
[Photo credit: Universal Studios]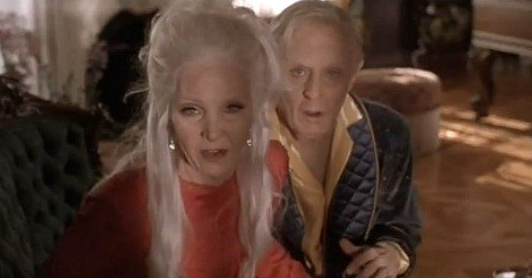 Lisa Kudrow and Alan Cumming in Romy and Michele's High School Reunion
This 1997 comedy was kind enough to provide a dream sequence set 70 years in the future, where both Romy and Michele try to make amends for their decades-long feud. As you can see, worrying really will give you wrinkles. What would Phoebe think?
[Photo credit: YouTube]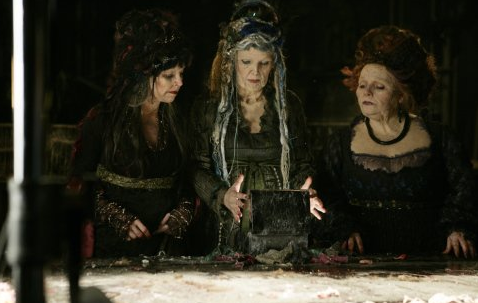 Michelle Pfeiffer in Stardust
When an actor/actress is able to go from a purrfectly sexy Catwoman to a decrepit old witch, you know they're bound for greatness. Enjoy youth while you can kids because, as Pfeiffer (middle) shows you, aging isn't always a graceful process.
[Photo credit: Paramount Pictures]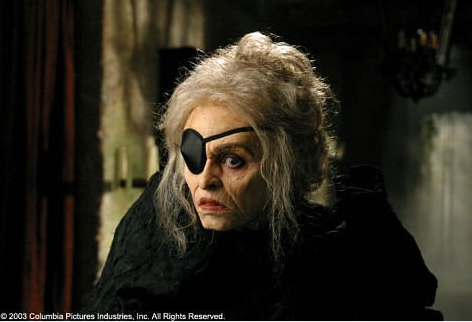 Helena Bonham Carter in Big Fish
Though she's always been known for her rather eccentric roles, Bonham Carter outdoes herself in the fright department in this Tim Burton classic. Be careful folks — she's got her eye on you.
[Photo credit: Columbia Pictures]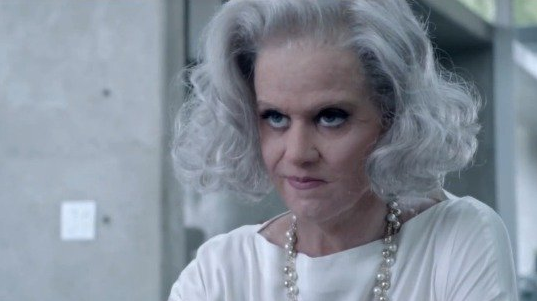 Katy Perry in "The One That Got Away" Music Video
We've seen her covered in whip cream and watched her boobs burst into flaming fireworks, but here Perry showed her fans a part of her we won't see for another 50 years or so. It just goes to show, though, that we'll love this girl at any age.
[Photo credit: YouTube]
More:
Why That's My Boy Is the Right Move for Adam Sandler's Career