Lady Gaga to Take Little Monsters Under the Costumes with 'ARTPOP' Doc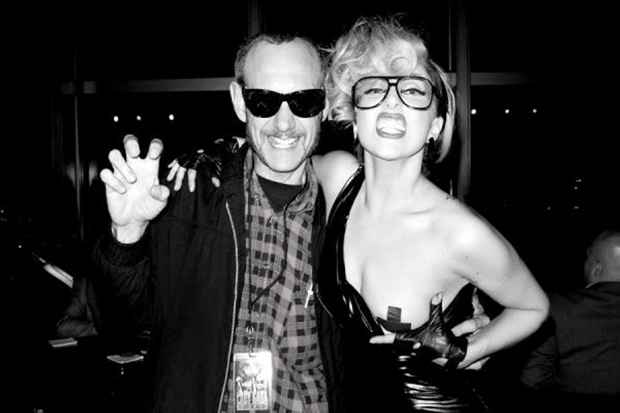 Four years after exploding onto the scene, Stefani Joanne Angelina Germanotta aka Lady Gaga has continued to amass a following using social media and viral music video releases, while remaining somewhat of a mystery (as in, you still never know what to expect when Gaga steps out on stage). Now, thanks to the pop star herself, fans may finally get an inside look at how the magic of a Gaga production comes together.
As a Christmas present to her followers, the Mother Monster announced via Twitter that a documentary is in the works that will chronicle everything under the Gaga banner:
Merry Christmas little monsters! Terry Richardson @terry_world is making a #LadyGagaMOVIE documenting my life, the creation of ARTPOP + you!
— Lady Gaga (@ladygaga) December 25, 2012
Gaga previously collaborated with fashion photographer Terry Richardson on the 2011 book Lady Gaga x Terry Richardson, a collection of Gaga snapshots taken by Richardson over a period of 10 months. The hardcover photo journal landed at No. 5 on the New York Times Bestseller list of advice/miscellaneous books, and was met with critical praise for exposing Gaga's creative side. From the singer's brief tweet, the documentary aims for the same revelatory content.
Unknown is where or how the movie will play in front of audiences when it is complete. HBO played host to the star's previous concert movie, Lady Gaga Presents The Monster Ball Tour: At Madison Square Garden, although Gaga has obvious interests in conquering the theatrical world with an upcoming role in Machete Kills. The ambitious and secretive project follows suit with the singer's contemporaries; Justin Bieber and Katy Perry have both released highly successful 3D concert films, and Gaga's "Telephone" partner Beyonce is directing a doc on her own life and career. The Gaga documentary isn't a given for theatrical release — as a powerhouse in the Internet sphere (after all, she can announce news on her own Twitter to millions of eyes), there's a possibility of the Louis C.K. approach. If the film is indeed a revealing portrait aimed at fans, online distribution is a possible (and lucrative) option.
With a Lady Gaga documentary in the works, fans may finally have an answer to one of the pop star's lingering questions: was she really Born This Way?
[Photo Credit: Twitter]
Follow Matt Patches on Twitter @misterpatches
More:
Lady Gaga Goes from Mother Monster to Wolf Mother in 'Machete Kills' — PIC
Lady Gaga: 3 Music Videos That Could Inspire Her Movie Roles
Beyoncé Documentary Reveals a Lot of Dancing, But What Else? — TRAILER

Kim Kardashian Is Pregnant! How Kanye Broke the Surprising News