'Larry Crowne' iPad Giveaway!
Can you believe it's been over two years since we've seen good old Tom Hanks on the big screen?! I know, neither can I. But fear not, fans: this week the two-time Oscar winner returns to the silver screen in Larry Crowne, a heartwarming dramatic comedy that he wrote, produced and directed as well. Centering on the titular character, the film finds an amiable team leader at a box company downsized, prompting the optimistic individual to enroll in his local college and start his life over. Julia Roberts, Taraji Henson, Bryan Cranston, Cedric the Entertainer, Wilmer Valderrama and more co-star.
In celebration of the return of the beloved Hanks, we're giving away a super cool iPad package!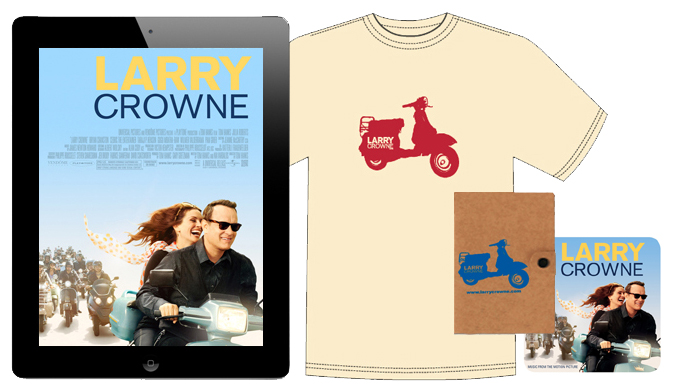 Here's what's up for grabs:
(1) iPad [16 GB Black](1) T-shirt(1) Notebook(1) Official Soundtrack 
Prize Pack Value: $537.99
And here's what you need to do:
Follow us on twitter (@Hollywood_com) and send us a tweet with the hashtag #LarryCrowneWin. That's it!
One random winner will be selected on Tuesday, July 5 and will be contacted via Direct Message (DM) for delivery information.
*Please note: you MUST have a valid US address.*
Now get tweetin' and make sure you catch Larry Crowne in theaters this weekend!