'Last Exorcism' & 'Takers' top Friday B.O.

Friday Daily Box Office Rally
Lionsgate and Sony own the Top Five on Friday and dominate the marketplace as 'The Last Exorcism' tops the chart and Sony grabs three of the top five slots in the Friday Box Office Rally.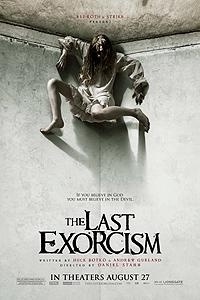 First Place  – Lionsgate makes it three weekends in a row with a film in the number one spot as 'The Last Exorcism' scared up a solid first day gross of around $9.5 million and replaces their own 'The Expendables' as the top grossing film in the nation.
Second Place – Paul Walker and his band of thieves take the second spot in the mid-$7 million range as Sony's 'Takers' places second on Friday.
Third Place – 'The Expendables' from Lionsgate lands in third place, though well behind the top two films with close to $3 million, and a cumulative gross of over $75 million.
Fourth and Fifth Place belong to Sony with 'Eat Pray Love' earning around $2 million and a cumulative gross that passed the $55 million mark and 'The Other Guys' right behind with close to $2 million and a domestic total of around $95 million.
Check back on Sunday morning for the full weekend box office estimates at Hollywood.com Box Office.