Michael Caine Finds His Heart in New 'Last Love' Trailer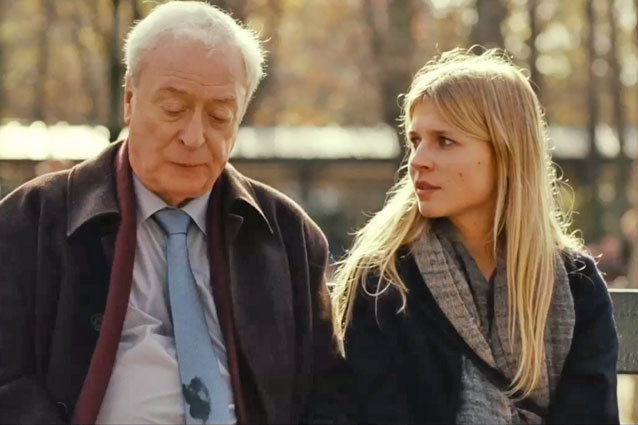 Katrina Wan PR/YouTube
You might wan't to sneak in a couple tissues with your snacks at the theater because  the new trailer for Last Love  looks seriously sad and seriously heartwarming.
In the film, Matthew Morgan (Michael Caine) is a lonely widower that lists through life without making connections. He sees all other people as white noise, static that can't possibly measure up to the love he's lost. His life is largely empty until he meets an equally lonely young woman named Pauline (Clémence Poésy). The two start a friendship that heals deep wounds in both of them, and also starts to repair the relationship between Morgan and his son Miles (Justin Kirk).
The trailer for Last Love is filled with yearning, showcasing people that are straining to bridge connections and learning how to let people in after they've forgotten what it feels like to give love and take love in. In this short glimpse, Caine and Poésy display a wonderful amount of chemistry as they jaunt around in the backdrop of the France. If you're going to create a film about finding love again, you can do several times worse than Paris. It is the city of love after all.