Lee Daniels On 'The Butler' Title Change and How His New Film Compares to 'Precious'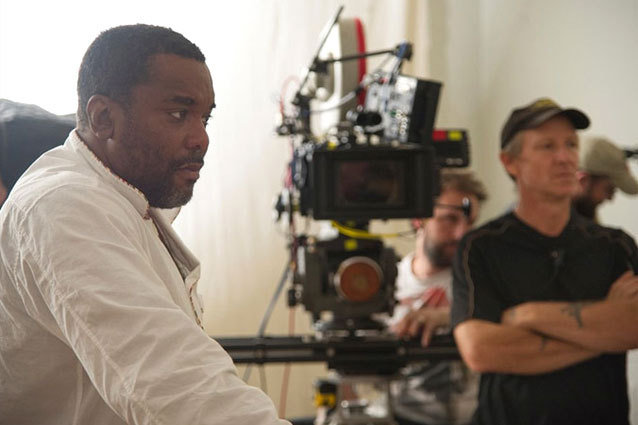 Filmmaker Lee Daniels is best known for his Academy Award-winning film Precious: Based on the Novel Push by Sapphire, for which he received a Best Director nomination. This summer he's set to become a household name (quite literally) with his newest movie Lee Daniels' The Butler. Based on a true story, the film chronicles the life of a black man, Cecil Gaines, who served as the White House butler for eight presidential terms. During his 34-year tenure, he witnessed and even became involved in some of the most important events of 20th century American history.
Lee Daniels' The Butler has been making headlines this summer. But it's not only because of its all-star ensemble cast, or female lead Oprah Winfrey's return to cinema. The film has been the subject of a heated legal dispute between two major film studios. Back in June, The Butler was all set for a theatrical release by The Weinstein Company until Warner Bros. filed a lawsuit, claiming that it owned the rights to the title The Butler because of its 1916 silent film of the same name. As a result, the upcoming historical drama has been retitled to include the director's name. 
When we asked Lee Daniels about his feelings on the title change, the director still wasn't entirely sure of his opinion. "I want people to see the movie. And I don't want people to think I'm Martin Scorsese and that I think I can put my name in front of the movie. So I don't know how I feel about it. I don't know whether I feel good or bad about 'Lee Daniels' The Butler.' I don't know how I feel about it because it's still just fermenting in my head — trying to figure out this title that's been forced on me. Because I don't want people to think that it's Me. It's really odd!"
Another major talking point was one particular scene from the film in which a bus full of Freedom Riders is attacked by a gang of flame-wielding Ku Klux Klan members. We asked Daniels how it felt to shoot that privotal scene, and he compared it to a less severe but similarly emotional scene from Precious. "It was no different than shooting Precious in the mirror, seeing herself look like [a white blonde girl]. It was hard. I cried when I did it, like I cried during Precious, because it went deeper than the movie… It cut to the heart of Precious. Gabi couldn't complete the scene. Because the world wants people with blonde hair and blue eyes, that's considered beautiful and wonderful and life is good. And if you don't look like that, you're a freak, you aren't embraced, you aren't loved. So doing [the Freedom Riders scene] was sort of the same thing, you know."
Filming the action-packed scene also proved to be rather frightening. "When I was with the kids on the bus, because I'm a director who likes to sit with the actors and see what's going on, and we're looking outside, and all of the sudden I yell "Action!" And then the KKK members start swarming the bus, and this is the first take, and it's hot in there because we don't have any air conditioning. And we see these wonderful extras, coming at us, full force, and I yell "Cut!" But they didn't hear me. And then everyone on the bus is like "Holy shit! Let's get out of here!" And I knew then — I put myself in what those kids, both black and white, were doing. They were willing to die for what they believed in. I had a quick sense of "Oh my God. This is what those kids felt." They were 17, 18, 19, 20 — they were kids, fighting for freedom. Not just black kids but white kids." Recalling that emotional day of shooting, Daniels' voice started to become shaky, as he added, "I'm going to get emotional. It's really hard to talk about it. It was difficult."
On a lighter note, the director reminisced on the experience of directing the powerful presence and highly influential figure that is Orpah. "She was very nervous in the beginning. And I was nervous because I was directing Oprah! So we were both a bundle of nerves," Daniels said. "And I finally said, 'Okay stop it! We need to get this done. Oprah, I need you to do this and sit here and I need you to just smoke a cigarette, etc'." The direction clearly worked — Oprah's powerhouse performance as the butler's wife is already creating Oscar buzz. And having seen the movie, we completely agree.
Lee Daniels' The Butler hits theaters on August 16.
Follow Caroline on Twitter @carolinesb | Follow Hollywood.com on Twitter @Hollywood_com
More:
The Butler Serves Up A New Side to the White House with Oprah, Forest, Whitaker, and More
Robin Williams to Play President Dwight Eisenhower in 'The Butler'
Nancy Reagan Approves of Jane Fonda's Casting in 'The Butler' 
---
From Our Partners:


40 Most Revealing See-Through Red Carpet Looks (Vh1)


15 Stars Share Secrets of their Sex Lives (Celebuzz)