Leonardo DiCaprio and Carey Mulligan Embrace the Book's Magic in 'The Great Gasby' Images
I've been skeptical—and I'm sure I'm not the only one who has been—about the developing film adaptation of F. Scott Fitzgerald's The Great Gatsby: a piece of writing connoted, arguably more than any other, with the term "the Great American Novel." It is a grand gesture to attempt an adaptation of a work of art of this magnitude. And I'm not ignoring the fact that Gatsby has been adapted to film before: in 1974, with Robert Redford playing the titular hero, Mia Farrow playing Daisy Buchanan and Law & Order's Sam Waterston as Nick Carraway. But to me, that doesn't take away from the risky business attached to any subsequent attempts at making a Gatsby film.
That said, I am beginning to warm up to the idea. We've seen pics from production before, like star Leonardo DiCaprio driving an era-appropriate car and the three stars (DiCaprio, Carey Mulligan and Tobey Maguire) on set, in costume. But the below images are the first ones straight from the movie itself. And something about them makes me feel a little bit of the magic that is powdered throughout Fitzgerald's pages.
DiCaprio is a universally acclaimed figure in the acting world. Almost everyone thinks he's almost always almost perfect. Carey Mulligan is more of a newbie, but I'll be damned if she is not a dramatic minefield (if you're unconvinced, see her in Shame…you'll cry). Tobey Maguire isn't exactly my cup of tea, but I can't say that he's not an understandable fit for the character of Nick Carraway. And though Tom Buchanan is a slightly smaller role, they've roped in the great Joel Edgerton to play him. And that's just dandy.
In short, the more I prepare for The Great Gatsby's sublime release date, the more I'm willing to let my hopes rise. Baz Luhrmann's adaptation also stars Isla Fisher, Gemma Ward and Jason Clarke.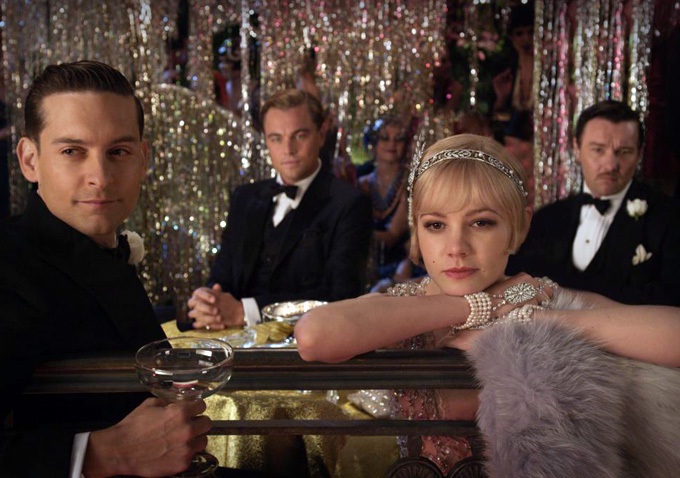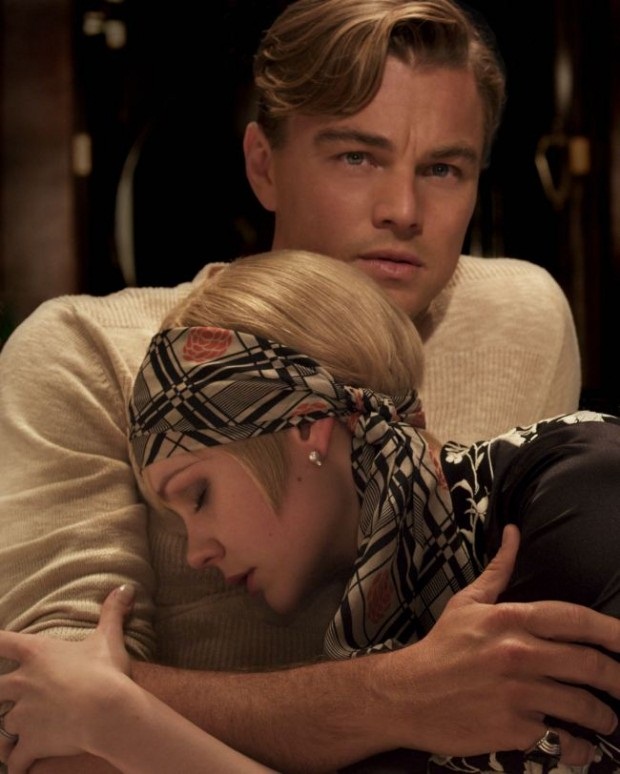 Source: Indiewire