Why Do We Still Crush on Leonardo DiCaprio Like It's 1997?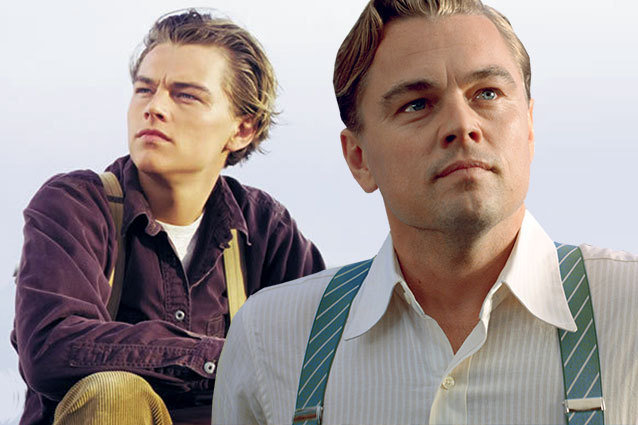 One distinct sensation comes over you while watching Baz Luhrmann's colorful film adaptation of The Great Gatsby: that of experiencing the wonder of one's first meeting with Leonardo DiCaprio's Jack Dawson in Titanic. Somehow, with 16 years between the James Cameron film and DiCaprio's turn as F. Scott Fitzgerald's tragic hero, DiCaprio still evokes the sensation of pre-teen lust: the smell of watermelon Bubblicious, the intoxicating mix of movie theater popcorn and Bath and Body Works' Country Apple body spray, and of course, the scent of a fresh issue of Tiger Beat. Against all odds, DiCaprio has remained the ultimate heartthrob long after his years of having his face plasters on teenagers' walls has ended.
But why?
Gatsby Is Basically a Grown Up Jack
The beguiling and intoxicating Jay Gatsby ultimately becomes the victim of his own ambition. He reaches for his green light, his unattainable perfect life represented by Daisy and his surreptitiously-acquired wealth, and it eventually drives him to his death in his own pristine swimming pool.
Jack Dawson is almost the reckless, teen version of that ill-fated man. He's a poor kid striving for something more, much like Gatsby before his wealth, and he reaches above his station to attempt to be with Rose (Kate Winslet). It's that dedication and romantic desperation that leads him to his tragic, similarly-watery death. 
Add to that the way both dapper charmers lift their coupe glasses of champagne just to the side of the viewer's direct (and ardent) stare, and you've got a direct link – both thematically and in a unavoidable Pavlovian sense – to the young rapscallion who stole our hearts back in 1997.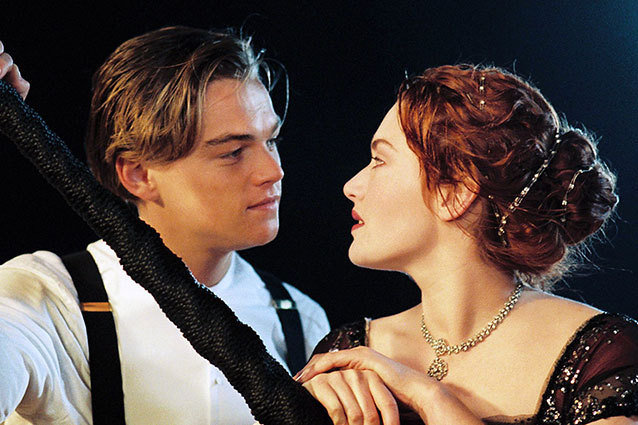 There's a Leo For Every Stage of One's Romantic and Psychological Development
When we first met Leo as the impossibly cute Luke Brower on Growing Pains, we didn't know we were entering the calculated crush-prolonging vehicle that is DiCaprio's illustrious career. After winning our young (make that super young) hearts, DiCaprio captured our more rebellious, angsty proclivities for longing with tragic roles in Luhrmann's Romeo + Juliet and Titanic. 
When we needed to grow up just a bit and enjoy movies that made our parents slightly more uncomfortable, we witnessed a serious, and far more sexually stimulating DiCaprio in Danny Boyle's sexy thriller The Beach. (Leo tan and half-naked on a mysterious beach in Thailand? Yes, please.) Like clockwork, DiCaprio moved on to Catch Me if You Can and Gangs of New York, providing a glimpse at his rapidly improving acting abilities and pleasing both sides of our developing DiCaprio pallette: the side that longs for boyish charms and the side that longs for a roguish man.
When we were firmly settled with DiCaprio's new status as a grown man, the onslaught continued and we were helpless but to comply. In The Departed and Blood Diamond, DiCaprio threw himself into the underbelly of some of the world's darkest realms. The tears we cried over his characters' deaths only brought us closer. By the time we got to Revolutionary Road, Shutter Island, and Inception, he was practically our middle school sweetheart all grown up and still true to our ever-beating hearts. To love him was all we knew and everything we wanted.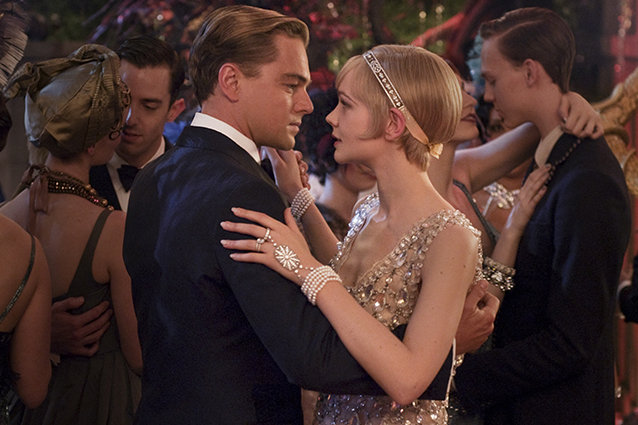 In Real Life, Leo Is Heartwarmingly Dedicated to Making the Earth a Better Place
When DiCaprio was young, he was well-spoken and a little too cocky for his own good. I remember distinctly watching him tell someone on ET that if one girl said his name, "it spreads like wildfire to all the other girls." I never forgot, because I thought it was unforgiveably arrogant, yet my adolescent longing for the actor grew without my permission. He was teenage cryptonite.
Now, we're older. We're wiser. We want someone with more to offer than knowledge of his own popularity. Enter Leo of 2013. He wrote, produced, and narrated a documentary on global warming called The 11th Hour. He completely fit his home with solar panels and insists on driving a hybrid car. He even flies commercial instead of using private planes because he's that dedicated to helping the environment. Just this week, he raised over $38 million towards global conservation.  
We're not even mad that he almost exclusively dates models. This man can do no wrong. He's devilishly handsome. He cares about the Earth. He's so in tune with his roles that when he speaks about his characters, you'd think he'd been possessed by the spirit of Sir Lawrence Olivier. 
Even if we hadn't grown up with DiCaprio's career in such a perfect sync, contemporary Leo would be enough. But factor in the machine-like efficiency with which his career has fully ensared us year after year, like a mystical plan devised by a still-unknown intergallatic enemy, and we're absolutely helpless. To even attempt to resist the girlish fervor with which we still worship DiCaprio is futile. We're instricably linked, and there's not a single one of us that's complaining.
Follow Kelsea on Twitter @KelseaStahler
More:
'The Great Gatsby' Review: Leo DiCaprio Outshines the Glitz
Baz Luhrmann Wants Leo DiCaprio for 'Hamlet'
What is Leonardo DiCaprio's Best Movie? 
---
From Our Partners:


What Happened to 33 Child Stars (Celebuzz)


40 Most Revealing See-Through Red Carpet Looks (Vh1)