Leonardo DiCaprio is Mad with Power in New 'J. Edgar' Posters
In case a poster of all-American boy Leonardo DiCaprio, charged with a furious jingoism as the FBI's Babe Ruth J. Edgar Hoover isn't quite patriotic enough for you, there's also one of him doing so with the nation's flag as the background.
Directed by Clint Eastwood (this just gets Americaner and Americaner), J. Edgar will inspect the private, internal life of one of our country's history's most influential, powerful, and infamous individuals.
J. Edgar Hoover is quite the controversial figure. To some, he is seen as a criminal: a tyrant who represented Big Brother, and the man who was responsible for Martin Luther King's death. To others, he was just a guy who liked wearing dresses. …I don't know if there were any other perspectives on J. Edgar Hoover. I wasn't around, so all I know is what they'd say about him in All in the Family. And those are pretty much the bases they covered there.
Also starring are Naomi Watts, Judi Dench, Armie Hammer, Stephen Root and Josh Lucas. J. Edgar will reach theaters November 9.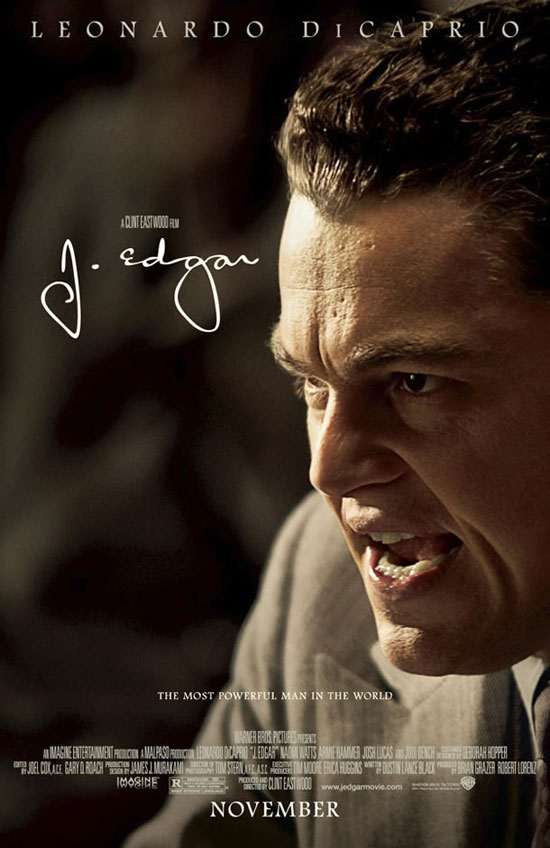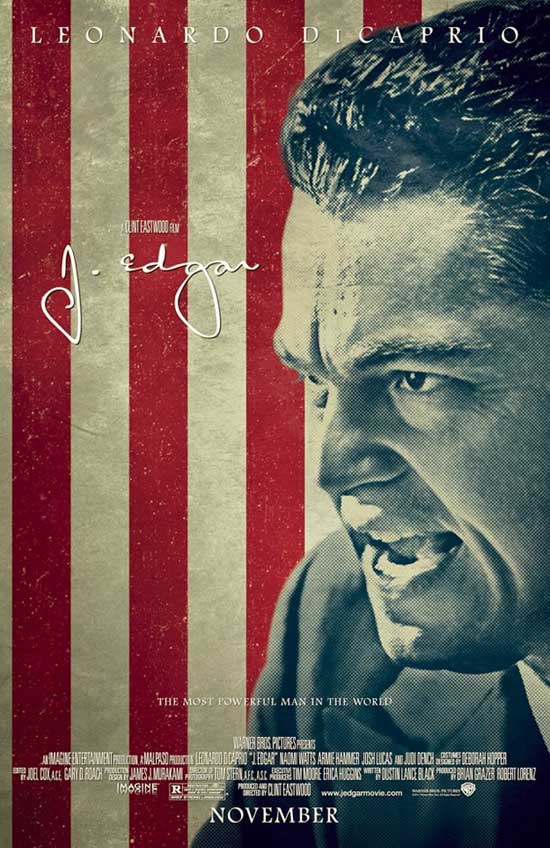 Source: Indiewire