Leonardo DiCaprio Plans 'Long, Long Break' from Acting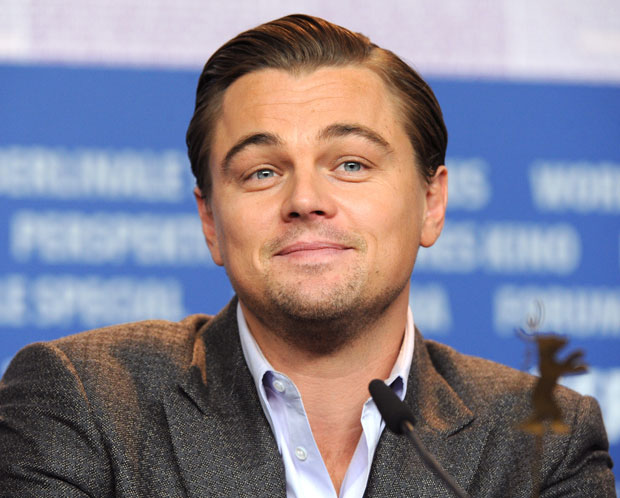 See what happens when Leonardo DiCaprio puts it all out there in Django Unchained — arguably one of his best roles to date — and you snub him, Oscar voters?! He decides to quit acting. At least temporarily.
While talking with a German publication, the daily paper Bild, the Martin Scorsese and Quentin Tarantino main dude explained his decision as a matter of being just generally exhausted — rather than our personal theory above — which, after his string of event-style films over the past several years, is no surprise. "I am a bit drained. I'm now going to take a long, long break. I've done three films in two years and I'm just worn out." But who wouldn't be exhausted after giving all those career-defining performances and constantly getting snubbed?
RELATED: Tom Hardy, Leonardo DiCaprio, Tobey Maguire to Produce Anti-Poaching Film
DiCaprio seems to be the Susan Lucci of movie actors. This year's shut out wasn't his first, by any means. He was similarly shut out on nominations for his work in Romeo + Juliet, The Basketball Diaries, Catch Me If You Can, Gangs Of New York, Shutter Island, Revolutionary Road and Inception. But that's not all, the three times he was nominated for anything Academy related (What's Eating Gilbert Grape, The Aviator, and Blood Diamond), he was left to smile and nod while someone else accepted the award. I mean, I've done a hell of a lot of losing in my life (as we all have), but damn, that's a lot of frustrating losses, eh?
But with all that down-time, what would DiCaprio do? Well his plans are simple, really. Just try and change the world. You know; no big deal! "I would like to improve the world a bit. I will fly around the world doing good for the environment." I mean, who doesn't use their million-dollar-making downtime to try and reverse global warming? I mean, when I'm not making ALL of the dollars here at Hollywood.com, my favorite hobby involves reengineering the make-up of pollution in order to transform it into clean air and water. But I mean, who doesn't tinker around with stuff like that, right?
At least we all have The Great Gatsby to look forward to in 2013. There's hope for your golden dreams yet, Leo!
RELATED: New 'The Great Gatsby' Trailer Reveals Not All that Glitters is Gold — TRAILER
What do you think of DiCaprio's decision to take time off? Let us know in the comments!
Follow Alicia on Twitter @alicialutes
[Photo Credit: WENN]
---
You Might Also Like:

100 Hottest Women of the Century: Do You Agree?


9 Most Insane Celebrity Baby Bumps