Leonardo DiCaprio, Tobey Maguire, and Amanda Seyfried For 'The Great Gatsby'?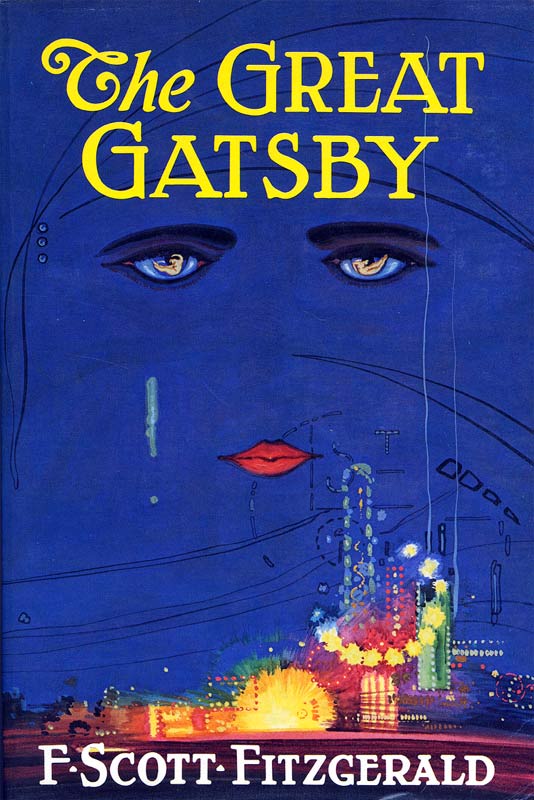 Well, here's a casting rumor you don't hear every day: how about Leonardo DiCaprio, Tobey Maguire, and Amanda Seyfried for Baz Luhrmann's (Moulin Rouge) adaptation of F. Scott Fitzgerald's 1925 masterwork, The Great Gatsby?
Granted, the source of this particular bit of hearsay comes courtesy of Production Weekly's Twitter feed – not exactly the most trustworthy font of information – but I'd like to believe it's true because, honestly, who better to play Jay Gatsby than Leonardo DiCaprio, mixing equal parts Catch Me If You Can and The Aviator?  Plus, DiCaprio has a prior history with Luhrmann, having worked with the director on his powerful 1996 adaptation Romeo + Juliet.  
Maguire, for his part, has proved himself more than capable in period pieces of this type with The Cider House Rules and Seabiscuit; narrator Nick Carraway won't be a stretch.  And Seyfried seems born to play the lovely blonde Daisy Buchanan, the blank slate that Gatsby projects his desires onto, whose voice he famously describes as "full of money."
Unfortunately, Luhrmann has been equivocating on the state of Gatsby ever since the director bought the rights to Fitzgerald's oft-heralded "Great American Novel" back in 2008.  His latest interview – with MTV News just yesterday – did little to change that.  "The rumors are out!" Luhrmann admitted.  "I've got [two films] going.  One is a musical and one is a period work [Gatsby], both based in New York City, and I'm about to make that decision.  I've got the script for both of them and I'm making that decision in four to six weeks."
Asked if Gatsby could be getting a Moulin Rouge-style musical treatment, Luhrmann exclaimed "Singing 'Gatsby'?  No!  'Gatsby,' it is the Fitzgerald book and I've been working on that quite a lot.  The other one is also New York based and music-driven and it's just a question of… what is the next right step for me."  And casting?  "You know I think of casting all the time, but I put that to the side and I complete the text," he said. "Obviously there are natural choices and there is a natural top of the list, but I really refuse to say anything until we have text right."  Natural choices like… Leonardo DiCaprio?
Hopefully Luhrmann will decide to move forward with Gatsby, and with this stellar (rumored) cast in place.  What musical could the director possibly have up his sleeve that could top this?  And really, what better time to make a movie critiquing the American dream, greed, and decadence than during our current post-economic-collapse climate?  You couldn't ask for a more appropriate recession-era catharsis – and with such pretty people!



Source: Collider