'Les Misérables': Can Famous Faces Replace the Broadway Stars? — PICS

A sizable portion of the audience that flocks to theaters this December to see Les Misérables will be fans of the original Broadway show. Les Mis stands as one of the longest running shows in every country in which it has premiered, running from 1987 to 2003 here in the States. Many people have an idea of what Les Mis is, and more specifically, what Les Mis looks like.
A pair of new posters unearth my own preconceptions. Is Hugh Jackman fitting as Jean Valjean?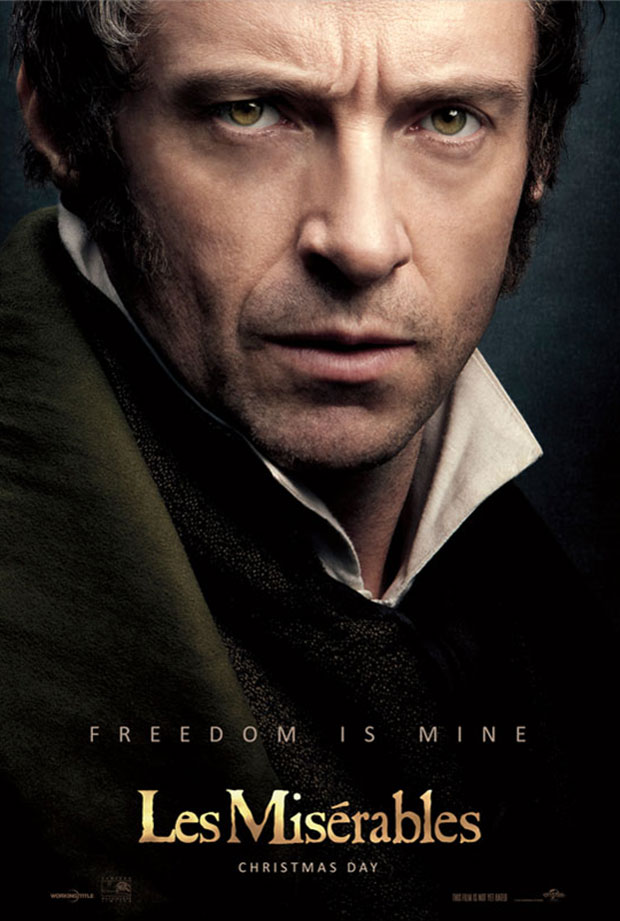 My clear concept of a "Jean Valjean" is completely informed by original Broadway cast member Colm Wilkinson. Older, bearded, and lived in, Wilkinson doesn't have the movie star physique that Jackman naturally sports. Though that might be one of the downsides of theater — an actor can only evolve so much over the course of a stage show. Perhaps Jackman transforms into an aged version of Valjean, but it's clear director Tom Hooper was going for something different with the star's casting. Here's Wilkinson performing "Bring Him Home" from Les Mis, for comparison:
Then we have Russell Crowe as the ruthless Javert: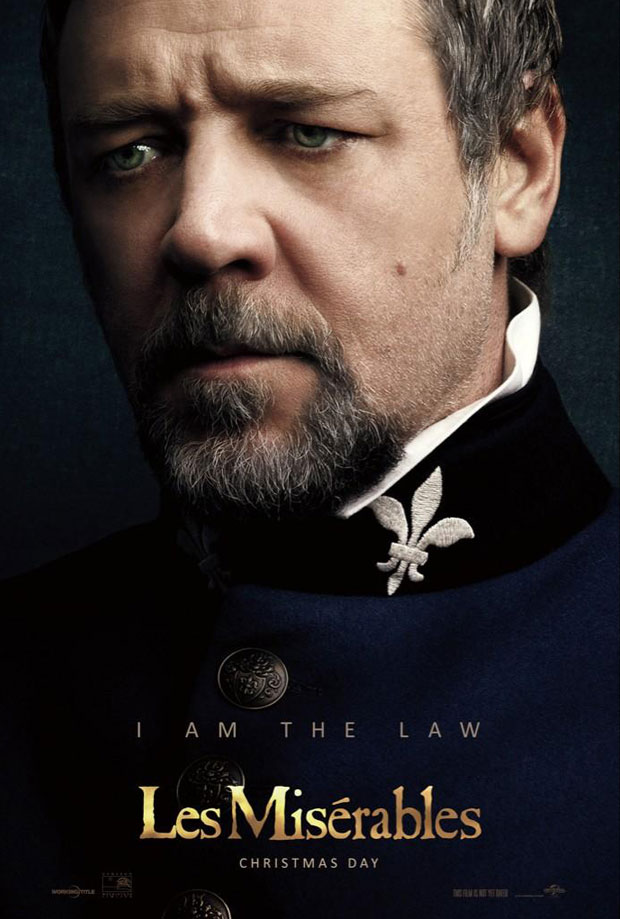 The persistent inspector was originally portrayed by Philip Quast, who rocked some serious mutton chops along with a ponytail of pure evil. Crowe is his inverse, sporting a goatee and a well-trimmed hairdo. Here is Philip Quast, knocking Javert's famous number "Stars" out of the park:
It's hard to shake the impact of Wilkinson's and Mann's iconic performances. That's one of the biggest hurdles facing the movie version of Les Misérables. Jackman and Crowe have commanded the screen in the past, but can they wash away memories of the keystones of what made the stageplay a staple of Broadway? In this struggle, a change in looks may be vital. If Hooper dressed his leads up like their theatrical counterparts, fans (like myself) would likely recall them, perhaps to the movie's disfavor. By departing from the established look — and boldly presenting them in these posters — the creative team has made Les Misérables their own.
Follow Matt Patches on Twitter @misterpatches
[Photo Credit: Universal Pictures (2)]
More:
'Les Misérables' Poster Recreates Broadway Original with Vivid Reality
Hathaway and Jackman Redefine 'Les Misérables' with On-Set Singing — VIDEO