Lessons We Can Learn from the World's Busiest Actors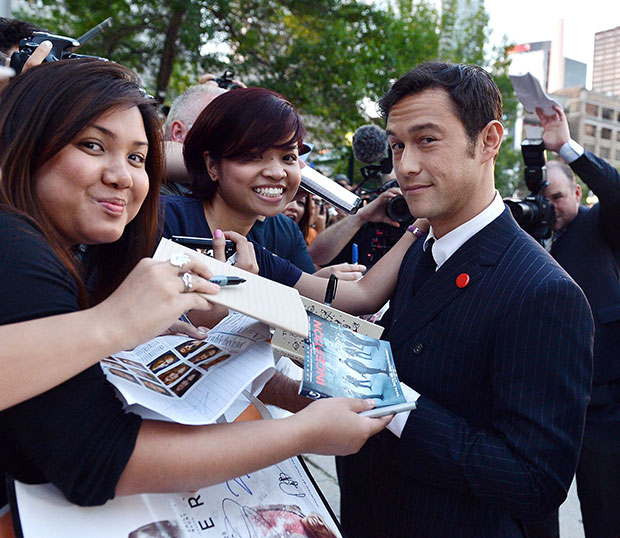 Maybe there are fewer movie stars these days or maybe there are just fewer sure things in Hollywood now that the box office numbers are depressed, but it seems like a large number of actors are taking up a lion's share of the movie roles these days. You can't swing a purse without hitting Joseph Gordon-Levitt. Bruce Willis is in more movies than he has hair on his head. It's not just a Five-Year Engagement for Emily Blunt but five movies as well. Bradley Cooper, Anna Kendrick, Channing Tatum, and Liam Neeson all have four or more movies hitting the big screen too. That's just insane.
Of course, 2011 was the year of Jessica Chastain and 2004 was the year of Jude Law — they both had their marathon of flicks in the theater, and they're not the only ones in recent memory who have nearly worn out their welcomes at the cineplex. So what can we learn from them about the chances for JGL's Lincoln, Cooper's Silver Linings Playbook, and Willis' Fire with Fire, all of which have yet to come out? Find out below.
The Projects Get Better
For several of our unsaturated bunch, the final films of their haul proved to be the best, demonstrating that audiences don't, in fact, get sick of their faces (sort of like you do with your significant other). For Jude Law's legendary run, his final two films in 2004, The Aviator and Lemony Snicket's A Series of Unfortunate Events, earned $102.6 and $118.6 respectively whereas none of the earlier films, I Heart Huckabees, Alfie, and Closer (which opened just weeks before The Aviator), cracked the $40 million dollar mark.
In 2005, Jake Gyllenhaal had his biggest hit with Brokeback Mountain, which came out in December (just weeks after Jarhead). The same goes for Tom Hanks whose final movie in 2004, The Polar Express, was his biggest of four. Kevin Bacon is just one degree of separation from these guys with his 1991 streak, during which JFK was the best of his five movies that year. A young Charlize Theron also cashed in at the end of the year with Men of Honor, her final of four movies that started in February with Reindeer Games (oh, how we wish we could forget that).
There's also a trend that shows that Oscar movies, when placed at the end of a star's litany of pictures, tend do to better than other movies. That bodes well for Lincoln, Silver Linings Playbook, and Arthur Newman, which is Emily Blunt's final of five (under-performing) movies this year.
Summer Loving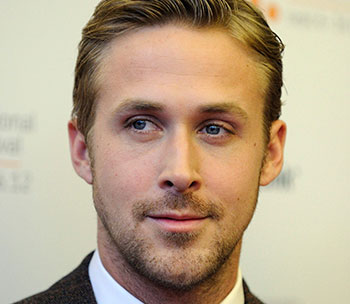 For those who can't hold out for Oscar season, it seems like summer is the best time for actors who really want to make one of their movies pop, especially if it is a blockbuster. Gordon-Levitt's The Dark Knight Rises will definitely be the biggest of his big year, for obvious reasons.
This pattern is borne out by some statistical support. Last year Ryan Gosling got a lot of attention for his roles in Drive, Ides of March and Blue Valentine (which technically came out Dec. 29 of 2010, but only in limited release, so we're chalking it up to 2011), but it was July's Crazy Stupid Love that made the most money for him at $84.4 million.
Jessica Chastain was inescapable in 2011, but Coriolanus, Tree of Life, Take Shelter, and Texas Killing Fields (who remembers that?) didn't really make it past the art house. It was August's The Help which earned almost $170 million and earned her an Oscar nomination.
During Will Ferrell's gut-busting 2005, it was Wedding Crashers in July that broke $200 million, far overshadowing Kicking and Screaming and Bewitched earlier in the summer (though the latter still looms large in our memory as an unnecessary remake). Jessica Alba's only hit of her five-movie 2007 was June's Fantastic 4: Rise of the Silver Surfer, which made $130 million. Rosario Dawson was busy with five movies in 2002 (including notorious Eddie Murphy dud The Adventures of Pluto Nash) but she was in the black with Men in Black II to the tune of $190 million on July 4th weekend.
They Can't All Be Winners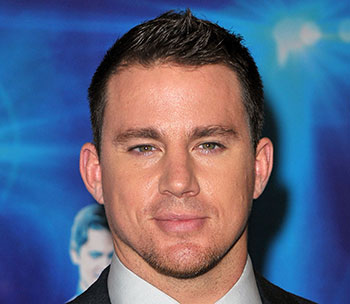 Channing Tatum is having a magical 2012 with The Vow, Magic Mike, and 21 Jump Street all raking in more than $100 million. But that doesn't mean everything he touched turned to gold. There is still the little indie 10 Years, which he made with his wife which still hasn't even made $200K. Just like with jokes and celebrity marriages, they can't all be winners. And luckily for Channing (and fellow workaholic Bruce Willis), his GI Joe 2: Making Even More Money was delayed from this summer to next year.
Of course, those who are in a lot of movies can't expect all their films to hit. Colin Farrell and his goatee were everywhere in 2003 and while The Recruit, S.W.A.T, and critical failure Daredevil all raked in the cash, Intermission didn't crack $1 million and Veronica Guerin didn't crack $2 million.
Alba in her aforementioned run in 2007 had The Ten, which didn't muster up seven figures, but it's Dawson who did the worst. Three of her six offerings in 2002 didn't even crack $100,000. Ouch.
They're Drawn That Way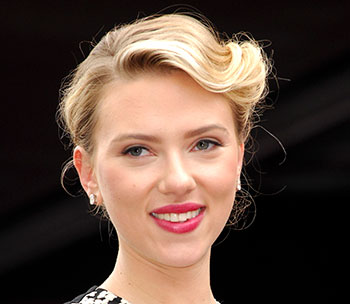 If you can't make it big in live-action, then how about going for something with a little more color?This year, Anna Kendrick is everywhere and, unless Pitch Perfect becomes a breakout hit, it looks like her biggest film of the year will be the voice she did in the animated ParaNorman, which scored to the toon (get it?!) of $54 million this summer (two trends in one).
Tom Hanks had his biggest hit of 2004 with The Polar Express and Scarlett Johansson had her biggest hit of her busy 2006 with The SpongeBob SquarePants Movie, but, really, The Perfect Score was the most important movie she made that year.
You Can Always Have a Career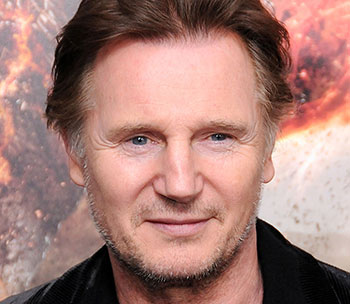 Some say that Jude Law's lack of hits might have hurt his career. While he's not a leading man, his participation in Sherlock Holmes is certainly making him plenty of money. It seems like no matter how many movies you make every year, no matter how much money they earn, or how good they are, certain actors can still get a contract no matter what.
On the good end of this spectrum is Liam Neeson. His Kraken has been released four or more times in 2005, 2008, 2009, 2010, and 2012, some of which (like Taken and Clash of the Titans) have been hits. There is always work for Mr. Neeson, and he'll seemingly never say no.
The yin to Liam's yang, so to speak, is perpetual scene chewer Nicolas Cage who will do anything for a paycheck. He made four or more films in 2006, 2007, 2009, 2011, most of them about as memorable as a pair of khakis at a Beige Festival or as silly as a flame-headed ghost riding a motorcycle and flinging about chains. But no matter what, he's still laughing all the way to the bank.
Follow Brian Moylan on Twitter @BrianJMoylan
[Photo Credit: Getty Images; Wenn (4)]
More:
Dear Joseph Gordon-Levitt: It's Time to Start Taking Your Shirt Off
Sony Wins Big at Box Office with 'Hotel Transylvania' & 'Looper'
'Looper' Inspires Other Actors in Bruce Willis Makeup