'LET ME IN' iPad Giveaway #LetMeInToWin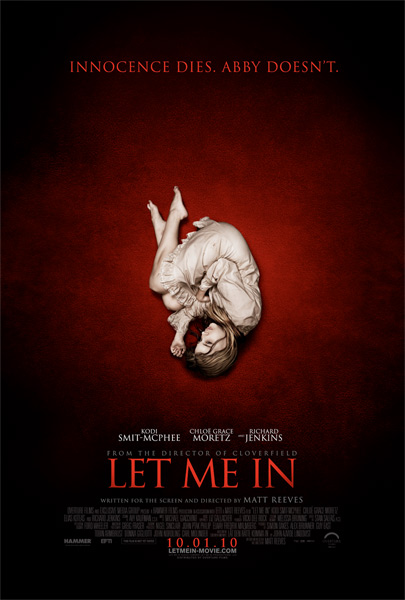 Let Me In hits theaters next week, October 1, and we're pretty sure you should be seeing it. So much so that we're going to give away an iPad to get you amped for this film. You read right.
Directed by Matt Reeves (Cloverfield), and starring the impressive Chloe Moretz (Kick-Ass), Kodi Smit-McPhee (The Road) and the always amazing Richard Jenkins, Let Me In is the story of a bullied and neglected twelve your old boy who forms a profound bond with a secretive young girl. As a string of grisly murders occupy the town, Owen has to confront the reality that Abby may be hiding an unthinkable secret.
Sounds good, doesn't it? Now onto the goods!
The Prize
(1) 16 GB iPad with Wi-Fi and 3G, valued at $629!
How to Enter
1. Become a Fan of Hollywood.com – Go to our Facebeook page here and click 'Like' at the top of the page. If you're already a fan, then just continue to the directions below.
AND
2. Do one of two things: either retweet this post, and make sure to include the #LetMeInToWin hashtag, or leave a comment below telling us why you can't wait to see Let Me In.
*Note: If you use the retweet button on top of the page, it will automatically include the hashtag.
One lucky winner will be chosen randomly on Monday, September 27. Please note, you MUST have a valid US address.
Good luck, and remember that whether you are entering by retweeting this post or commenting below you must be a fan of our Facebook page.