Let's Give 'ZD30' a Pass: 10 Movies That Took Serious Artistic Liberties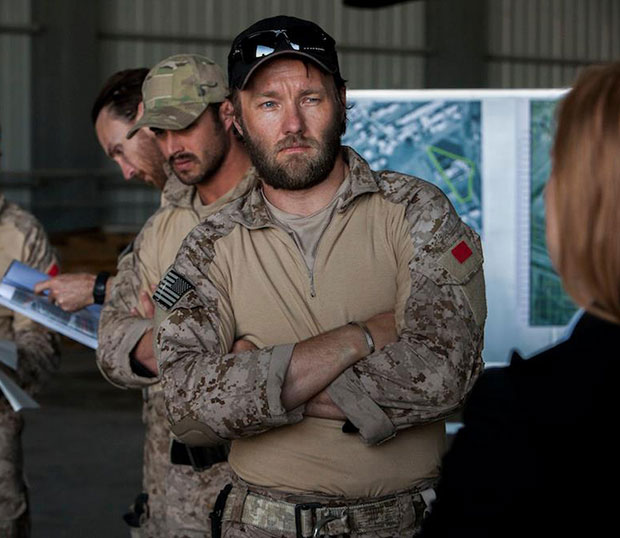 Zero Dark Thirty, Kathryn Bigelow's ripped-from-the-headlines thriller which opens wide this week, is currently under examination by eyes on each side of the political line. Members of the U.S. government say the film, which chronicles the hunt for Osama bin Laden over a ten-year period, takes artistic liberties in its depiction of the events. Others take notice of the film's use of torture — a closed-door operation that writer Mark Boal may have extrapolated when completely accurate facts weren't an option. Basically, everyone has it out for Zero Dark Thirty.
No surprise: the chilling drama unfolds like a piece of investigative journalism, enhanced with all the gravy of cinema. It's not a political film, but the stakes are rooted in the public debates of Washington from the past 10 years. Zero Dark Thirty was always going to be under a microscope — whether it deserves to be is another discussion to add to the ones the film is already collecting.
But does Bigelow's Hurt Locker follow-up deserve the scrutiny? If anything, claims of "artistic liberty" arrive with an ere of suspicion — most movies at least have to arrive in theaters before historians and people "in the know" cry foul on facts. To remind ourselves how Hollywood has previously taken advantage of history (and often, to entertaining effect), check out our gallery…
10 Movies That Took Serious Artistic Liberties
Follow Matt Patches on Twitter @misterpatches
[Photo Credit: Sony Pictures]
More:
'Zero Dark Thirty' Star Jessica Chastain, So Dedicated She 'Will Forget to Eat'
21 Movies So Unbelievable They Must Be True
'Zero Dark Thirty' Investigation Continues: Is Your Curiosity Piqued?

Megan Fox's 12 Hottest Moments (Moviefone)

Ryan Gosling's 'Airbrushed' Abs: Plus 19 More Reasons We Love the Actor (Moviefone)